How Much Fat Will Be Reduced With CoolSculpting?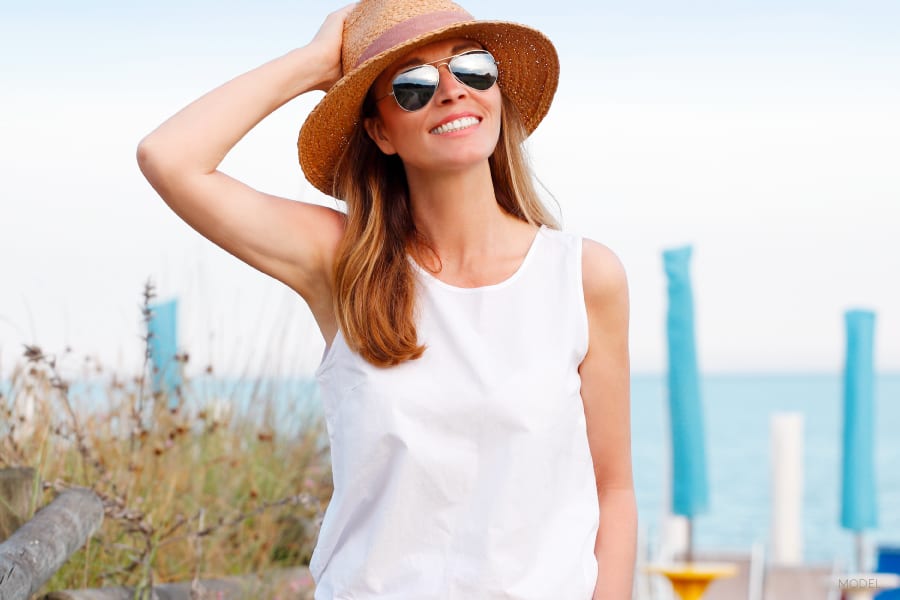 If you live in the Omaha area and have been dealing with stubborn fatty deposits in problem areas that just don't seem to go away no matter how much you diet or exercise, we've got some information you're going to want to hear. Westfield Plastic Surgery Center and Dr. Ayoub can help you get rid of that extra fat for good, and avoid going under the knife in the process! But many patients of Dr. Ayoub are curious about how much fat will be reduced from their problem spots with CoolSculpting. Find out by reading more.
How CoolSculpting Can Reduce Fat Deposits
Because everyone carries weight differently, where fatty deposits collect varies from person to person. CoolSculpting can address several areas of the body, including:
The arms
The thighs
The bra line
The abdomen
The hips/love handles
The lower chin
All of these areas are able to be targeted for fat elimination because the makers of CoolSculpting have developed different applicators for different areas of the body.
CoolSmooth for the thighs
While Dr. Ayoub encourages all of his patients to lead active, healthy lifestyles through diet and exercise, it is impossible to tell your body where you want it to lose weight. By utilizing the unique technology of CoolSculpting, Omaha men and women can eliminate specific areas of fat on their body. CoolSculpting uses extremely low temperatures to kill targeted fat cells. Once the fat cells die, they are metabolized through the body and processed as waste.

We Are Here To Help!
If you want more information or have any questions, here is how you can get some answers.
It is important to note that while the targeted fat cells are eliminated for good, CoolSculpting cannot prevent your remaining fat cells from growing. So if you gain weight after your CoolSculpting treatments, your remaining fat cells will enlarge, and you could end up with the same problems you had before. CoolSculpting is also not a weight loss procedure. Rather, it is designed to help those problem areas on your body that do not respond to diet and exercise. That's why Dr. Ayoub recommends his Omaha patients be at or near their ideal weight before having CoolSculpting treatments.
CoolSculpting can eliminate between 20-25% of fat per session, and most patients will need at least two sessions to see the results they desire, but others may need 3-4 sessions. Only Dr. Ayoub will be able to advise you on how many sessions he believes you will need based on your specific circumstances. That's why it is so important that you schedule a complimentary consultation with him so that he can discuss the process with you.
Learn More About CoolSculpting at Westfield Plastic Surgery Center
CoolSculpting is the perfect non-invasive procedure to help Omaha men and women lose those last few inches in those stubborn spots that just seem to want to hang on to fat.
If you want to learn more about CoolSculpting and find out whether or not the treatments can help you get the results you want, contact Dr. Ayoub at Westfield Plastic Surgery Center today by calling (402) 829-6384.
---