About us Westfield Plastic Surgery Center in Omaha, NE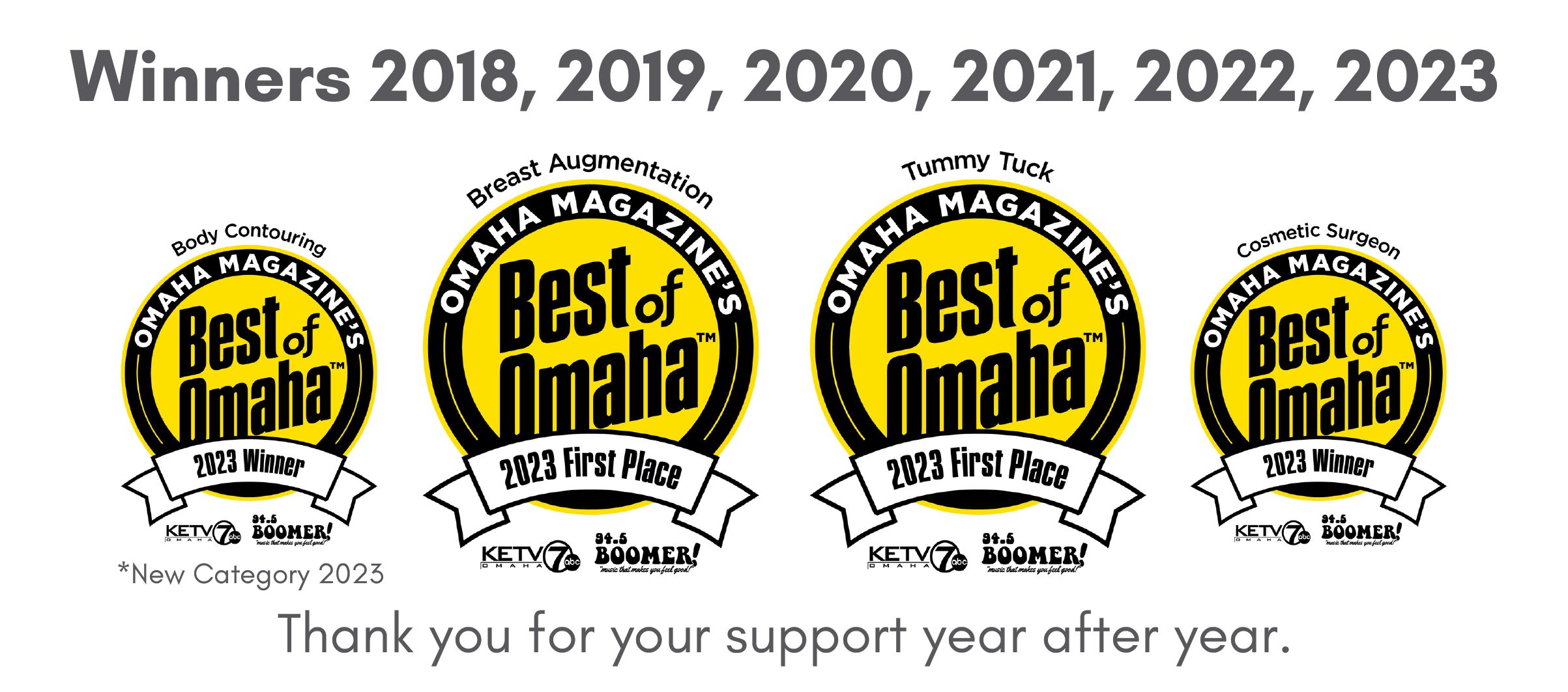 Founded by Dr. Nagi T. Ayoub, Westfield Plastic Surgery Center is committed to helping you discover the best version of yourself. Dr. Ayoub believes that understanding each patient's individual needs and expectations is key to surgical and non-surgical procedures. During your complimentary consultation, Dr. Ayoub will use TouchMD's innovative visual tools to simulate the results of your procedure to help you decide exactly what you want. The result is an improvement that looks natural, refreshed, and still like you.
Dr. Ayoub'sPlastic Surgery Specialties
As a member of the Omaha community for over twenty years, Dr. Ayoub has provided patients with advice on how to transform their appearance with a variety of treatments for the face and body.
Omaha Breast Augmentation
Women who have lost volume or want to achieve their dream body can select the perfect breast size and shape with a breast augmentation. Dr. Ayoub will advise you on the right size for your body and ensure that you are comfortable and happy with the results.
Read More »
Tummy Tuck Omaha
Any weight loss is an achievement you should be proud of, but Omaha patients are often left with loose, sagging skin after weight loss or aging. A tummy tuck will reveal a new you by removing this excess skin for a toned result and more abdominal definition.
Read More »
Omaha Liposuction
Liposuction removes stubborn fat that refuses to budge with diet and exercise. Dr. Ayoub will establish a treatment plan that targets all of your problem areas, leaving you with improved body contour to help you look and feel better.
Read More »
Meet the Plastic Surgeon Dr. Nagi T. Ayoub
Dr. Ayoub is a board-certified plastic surgeon with advanced training in both surgical and non-surgical treatment options. He is committed to helping every patient look their best by offering the latest advancements in plastic surgery techniques and implementing new technology. Dr. Ayoub takes a healthy and realistic approach to plastic surgery and is committed to providing high-quality care in a safe and comfortable environment.
Get PricingPlastic Surgery Pricing
Visit our plastic surgery pricing page to get a comprehensive estimate of your desired procedure or treatment. This is a great way to get an idea of what you can expect to pay for your procedure prior to your first visit with Dr. Ayoub. If you have any questions about a specific procedure, or you would like to learn more about our financing options, do not hesitate to call our office and speak with a member of our friendly team.
News & UpdatesBlogs
A Real Patient's CoolSculpt Experience!
Day Of – Initially I was nervous to get CoolSculpt because, even though everyone kept telling me it wasn't a big deal, I was afraid it was going to hurt.  I wore short cotton shorts so the applicator could be used on my inner thighs.  Admittedly, I don't have a lot of "pinchable" fat, which is the ideal for CoolSculpt,…
Read More »
3 Tips for Breast Augmentation After Care
There is no question that a breast augmentation will take time to heal. Your breasts now contain implants which need a different type of care than natural breast tissue. By treating your breasts the right way, your breast augmentation will have the best possible outcome. Tip 1: Breast Massage One of the main concerns for Omaha breast augmentation patients is the…
Read More »
Call us to schedule yourComplimentary
Consultation
**Complimentary Consultation for cosmetic procedures not billed to insurance
(402) 829-6384