Arm Lift Omaha
Upper arm skin tends to sag as you age, especially after losing a lot of weight.  Sometimes referred to as a "chicken wing," this area of the body can be very resistant to weight training and toning. A brachioplasty, or arm lift, can reduce the size of your upper arm by:
Removing excess skin.
Contouring your arms by reducing fat deposits.
Reshaping tissue for a toned and youthful appearance.
After an arm lift, your skin will no longer hang down embarrassingly or force you to conceal your arms by avoiding certain clothing.*
Am I a Good Candidate for an Arm Lift?
An arm lift is not an initial solution to problems with the tone of your arms. The procedure is a solution for patients have a substantial amount of skin and fat to reduce. The ideal patient for this procedure is:
At their goal weight range.
In good health.
Not significantly overweight.
Many candidates for this surgery are patients who have undergone bariatric surgery or extreme weight loss with diet and exercise.
Are There Different Approaches to an Arm Lift?
Excess fat and skin can be reduced from the arm in various ways. If you are young and have good skin tone, you may be a candidate for liposuction alone. However, if you have a lot of excess skin, you will need to have that excised. During your consultation, Dr. Ayoub will create a treatment plan based on your:
Goals for surgery.
Physical exam and medical history.
Preferences for the incision and final scar.
Although an arm lift is a transformative surgery, scars from the skin removal are visible* and can be either in the armpit crease or along the upper inner arm depending on how much skin needs to be reduced and patient preference.
TouchMD for Patient Education
To ensure that patients understand the full extent of the procedure, Dr. Ayoub uses TouchMD to communicate the results of surgery and what happens during surgery. During your consultation, Dr. Ayoub will use TouchMD's visual tools to explain certain aspects of treatment and give you access to illuminating videos and articles about the procedure to help you make your decision.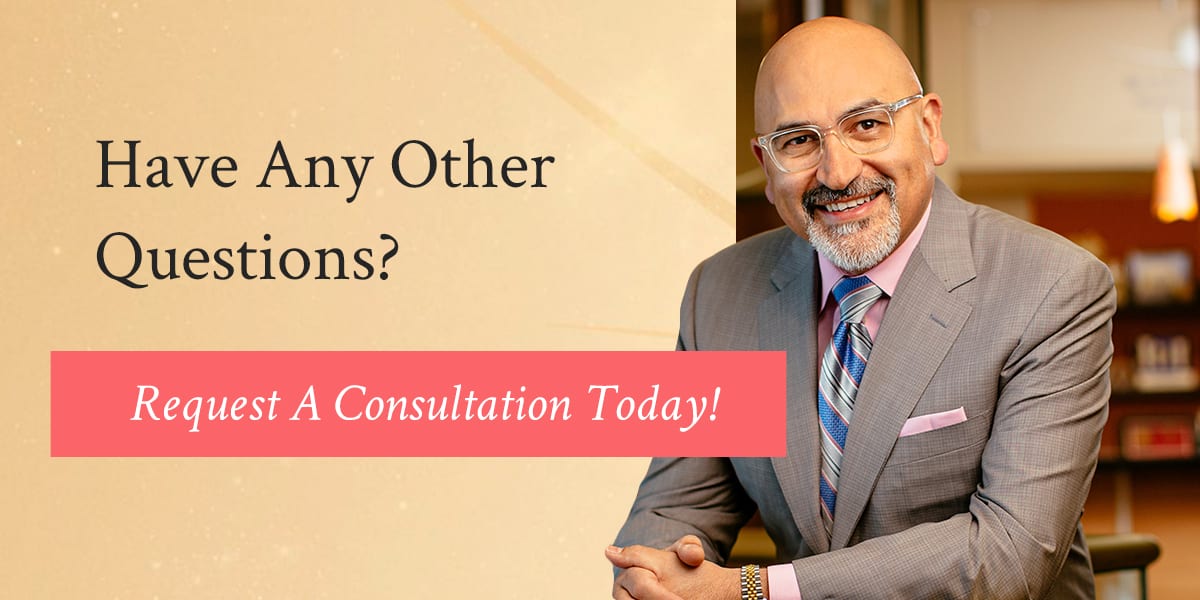 What Will Happen During My Arm Lift Surgery?
An arm lift is an outpatient procedure that will be performed while you are under general anesthesia. During the procedure, Dr. Ayoub will:
Make an incision in your armpit crease or along the upper inner arm.
Reduce skin and fat to shape your new arm.
Close the incision with suture.
The procedure itself takes 1-2 hours depending on the amount of skin and fat to be reduced. You will go home the same day as surgery, with the assistance of a friend or relative who should stay with you for the first 24 hours after surgery.*
Recovering From an Arm Lift
An arm lift is a simple procedure to perform with high patient satisfaction. However, you will need to take one or two weeks off from work to recover from your surgery. During this time, you will have compression wraps to reduce swelling and possibly drainage tubes for up to one week. After surgery, it is normal for patients to experience some degree of:*
Swelling
Bruising
Discomfort
Numbness
For the first stage of healing, Dr. Ayoub will prescribe medication for pain management and have frequent follow-up exams to remove drains and check that you are healing well.
Activities to Avoid While Healing
As you heal from you will not be able to raise your arms above your head for the first few weeks after surgery. When you visit Dr. Ayoub for your follow-up exams, he will advise you on how to start gradually raising your arms without disrupting your recovery.
You will be able to resume normal activities, such as lifting objects four to six weeks after surgery. Some symptoms may take from three to six months to resolve. The improvements in the appearance and feel of your upper arms will be long lasting and rewarding, provided you maintain a healthy weight and lifestyle.*
---
You're in Good Hands with Us
Are you ready to feel like the best version of yourself? Westfield Plastic Surgery Center offers the most effective procedures to enhance your look. Through our patient rewards program, our clients receive discounts on treatments scheduled within one year of their initial treatment. If your arms have excess skin and fat, come in for a consultation at our Omaha office to find out if you are a good candidate for an arm lift.