Thigh Lift Omaha
A thigh lift, or thighplasty, is a cosmetic procedure that targets loose skin of the inner thigh. Some of the most common reasons that Omaha patients decide to undergo a thigh lift are substantial weight gain and loss associated with:
Pregnancy
Massive weight loss following bariatric surgery
Heredity
The natural aging process (loss of skin elasticity)
If you still have a lot of fatty tissue in your inner thighs, you may benefit from liposuction of the area first with a thigh lift a few months later. The lift will help to tighten and tone the skin of the inner thigh to improve the overall contour and texture.*
What Does Thigh Lift Surgery Involve?
A thigh lift often involves an incision in the groin area that is easily concealed. If you have a large amount of redundant skin, you may need to have a vertical lift that extends the incision along the inner thigh from the knee to the groin. To achieve a thinner thigh and smoother contour, Dr. Ayoub will:
Reduce excess skin and fat.
Tighten underlying supportive tissues are tightened.
Redrape skin to achieve a thinner thigh with a smoother contour.
Healing from a thigh lift can take several months and will require a long period of rest for the best results.* However, the results are long-lasting* and Omaha patients are happy with their overall results after surgery.
Am I a Good Candidate for a Thigh Lift?
A thigh lift is recommended for Omaha patients who have not been able to improve their body tone with exercise and diet. The ideal candidates for thigh contouring are:
At a reasonable and stable weight
Have loose sagging skin of the inner thigh.
Have seen no improvement from exercise and a balanced diet.
Many candidates for thigh lift have undergone bariatric surgery and lost a significant amount of weight as a result. In these cases, Dr. Ayoub will often recommend a body lift to address sagging skin around the stomach, buttocks, and thighs with one surgery.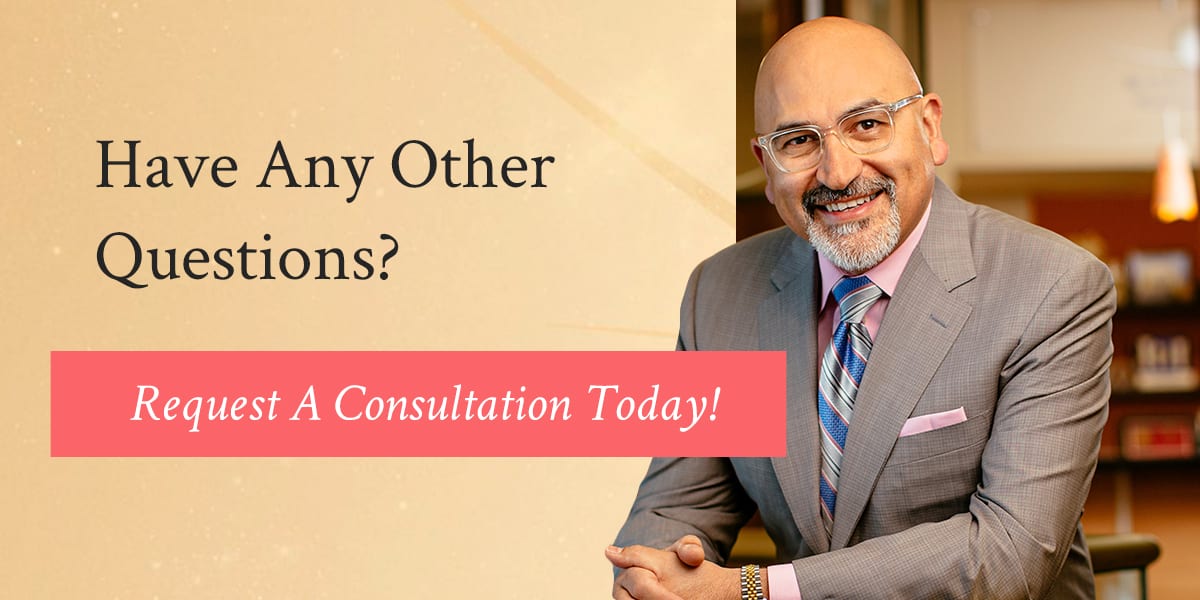 What Will Happen During My Thigh Lift?
A thigh lift is an outpatient surgical procedure that is performed under general anesthesia. During the procedure, Dr. Ayoub will:
Make an incision in the groin, possibly extending to the knee.
Reduce excess fat and skin.
Tighten tissue to achieve a toned result.
Close the incision with sutures.
While a thigh lift is a common procedure with minimal risk of complication, you should have a loved one pick you up from the hospital after your surgery and stay for the first 24 hours to ensure your wellbeing.
Recovering from Your Thigh Lift
A thigh lift will require several weeks to heal completely and scarring may take up to one year to mature. Omaha patients should be prepared to take one or two weeks off from work to rest during the initial phase of healing. After surgery, it is normal for patients to experience:*
Swelling
Pain
Redness around incisions
Swelling and numbness are common and can take several months to resolve.
Compression garments must be worn for several weeks after surgery and you might require drainage tubes or the first week. These will help reduce swelling and speed your healing. However, you will have activity restrictions for 4-6 weeks after surgery depending on your recovery. The scars are prominent and can take up to a year to mature and fade.*
---
You're in Good Hands with Us
Are you ready to feel like the best version of yourself? Westfield Plastic Surgery Center offers the most effective procedures to enhance your look. Through our patient rewards program, our clients receive discounts on treatments scheduled within one year of their initial treatment. If your thighs have excess skin and fat, come in for a consultation at our Omaha office to find out if you are a good candidate for a thigh lift.