IPL Photo Facial Omaha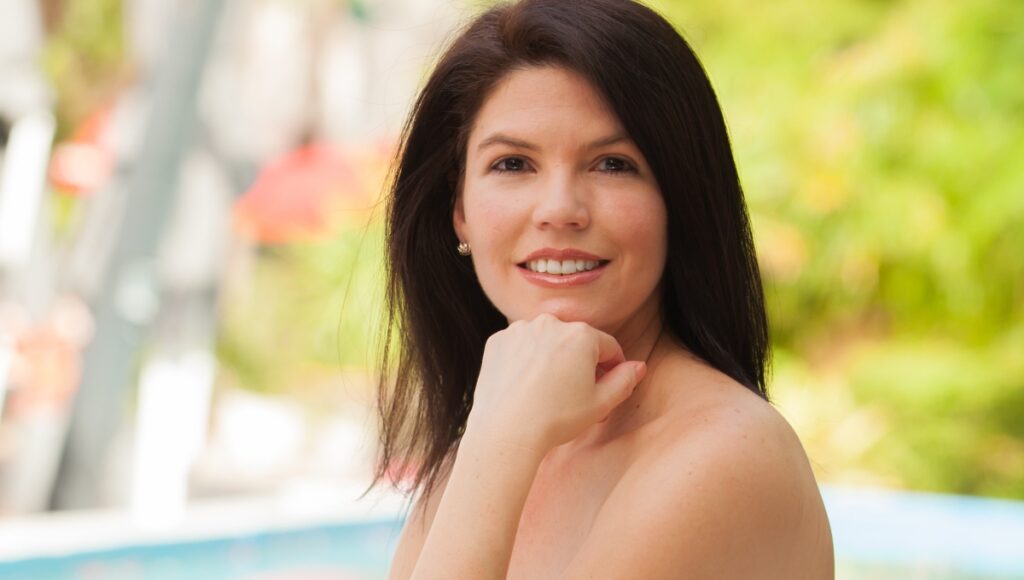 IPL Photo-Rejuvenation is a new and exciting technology that can correct a variety of benign skin conditions of aging and sun-damaged skin.* Westfield Plastic Surgery Center utilizes the VersaLightTM technology from Lumenis to treat the following conditions:
| | |
| --- | --- |
| ·  Melasma  | ·  Lentigo  |
| ·  Blemished skin  | ·  Keratosis  |
| ·  Telangectasia  | ·  Hemagioma  |
| ·  Rosacea  | ·  Leg veins  |
| ·  Birthmarks  | ·  Port-wine stains  |
IPL Photo-Rejuvenation offers a safe, non-invasive option that is tailored to each patient's skin type and his or her individual condition. This procedure provides superior cosmetic results, outstanding satisfaction, and is a comfortable treatment that has no downtime at all.*

Am I a Good Candidate for IPL Photofacial?
The ideal patient for a photofacial has fair skin with uneven pigmentation, moderate acne scarring, or one of the other skin conditions listed above. Patients must not have taken Accutane in the past six months before their treatment. Results tend to be best for patients who aren't tan and remain out of the sun for a few weeks after their procedure.
How Does a Photofacial Differ From Laser Resurfacing?
The difference between the two procedures is in their effect on the skin. As a non-ablative treatment, an IPL photofacial treats mild to moderate acne scars, lines, wrinkles, uneven skin tone and pigmentation without shedding any layers of skin. Laser resurfacing is an ablative treatment, which works by removing the top layers of skin to allow healthier skin to heal in its place. The benefits of a photofacial are:
For patients who experience more severe lines, wrinkles, and skin condition, CO2 laser resurfacing is a more effective treatment.
How Is the Procedure Performed?
The procedure begins with the application of a cooling gel to the area being treated. This reduces sensation during treatment and minimizes discomfort to a few hours afterward.* Dr. Ayoub will provide you with goggles to protect your eyes from the light emitted from the IPL device.
Once you're ready, a series of pulsed light treatments will be delivered through the glass tip of the IPL's handpiece. Patients describe the sensation as nothing more painful than a rubber band snapping your skin.* Depending on the condition being treated, a topical anesthetic may be applied to your skin before the treatment.
How Long Will It Take for Me to Notice Results?
Many patients will notice a difference soon after their treatment, but your results will continue to improve up to one month after your initial treatment.* Omaha patients have seen the following improvements from this procedure:
Even skin tone
Smoother skin
Reduction of moderate wrinkles and lines
Reduction of sun and age spots
Reduction of moderate acne scars
A series of three to five treatments is recommended to achieve the full benefits of this procedure.* Patients who purchase a treatment package will receive a discounted price.
How Do I Maintain My Results?
The key to maintaining the results of any skin rejuvenation procedure is to focus on skin health. Quality skin care products such as Obagi can extend the effect of your treatment by nourishing your skin and protecting it from further damage. Remember to consult Dr. Ayoub about his recommendations for skin care products after your IPL photofacial.
---
You're in Good Hands with Us
Are you ready to feel like the best version of yourself? Westfield Plastic Surgery Center offers the most effective procedures to enhance your look. Through our patient rewards program, our clients receive discounts on treatments scheduled within one year of their initial treatment. To find out more about improving the texture, tone, and smoothness of your skin, schedule a consultation for an IPL Photofacial at our Omaha office.