Mommy Makeover Omaha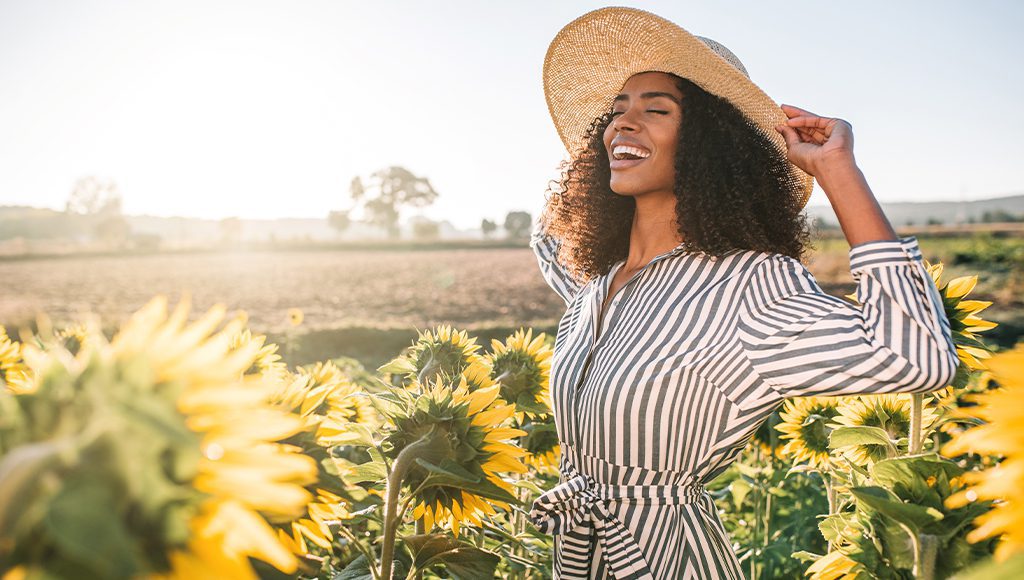 The physical demands of a newborn can leave you with little time to yourself. What many women realize after the birth of their last child is how impossible it is to get back into pre-pregnancy shape. Omaha patients who want to restore their bodies can undergo a Mommy Makeover, a combination of breast and body procedures that:
Reduces excess fat and skin from the abdomen with a tummy tuck (abdominoplasty).
Repositions breasts so that they are firm and do not droop (breast lift).
Enhances the shape and size of breasts that have lost volume (breast augmentation).
This combination of procedures leaves you looking as good, or better, than before you had your children.*
Why is the Procedure Called a Mommy Makeover?
It's natural for women to gain a significant amount of weight during pregnancy. After children are born this weight is lost overnight, leaving excess skin on the breasts and stomach, sometimes even separated abdominal muscles. A mommy makeover is a set of plastic surgery procedures specifically tailored to moms who want to regain their body confidence after having children.
Customizing a Mommy Makeover
Dr. Ayoub tailors each procedure to the specific needs of his patients. By taking your unique proportions and frame into account, Dr. Ayoub strives to find the best approach to reshaping your body the way you want. To create an accurate treatment plan and promote an educational approach to consultations, Dr. Ayoub uses a tool call TouchMD to:
Explore different surgical options by simulating the results using a photograph of your body.
Reviewing each step of the procedure using visual aids to give you a better understanding of surgery.
Provide you with videos and articles about your procedure.
Dr. Ayoub advocates an honest approach to plastic surgery and will give you advice about which plastic surgery procedures should be part of your Mommy Makeover.
What Happens During a Mommy Makeover?
A Mommy Makeover will depend on the exact set of procedures that you select. The majority of Omaha patients have combined liposuction/tummy tuck as well as a breast lift/augmentation for optimal results.
Liposuction/Tummy Tuck
Liposuction is a body contouring technique that reduces stubborn fat deposits that are unaffected by diet and exercise. A tummy tuck can enhance the effect of liposuction because reducing excess skin reveals your newly contoured body. Additionally, a tummy tuck repairs diastasis recti. This condition is common in women who have given birth because the strain of labor often causes the abdominal muscles to separate. If you experience this problem, then Dr. Ayoub can reattach the muscles during your tummy tuck.*
Breast Lift/Breast Augmentation
The weight gain and loss of pregnancy, as well as the influx of hormones to stimulate breast milk production, can cause your breasts to temporarily enlarge and then shrink after your child has transitioned to a diet of solid food. Many women are unhappy because their breasts appear deflated and sag. A breast lift will reposition your breasts higher on the body and raise the nipples so that they point forwards. Many women also decide to undergo a breast augmentation if they have lost a substantial amount of breast tissue to restore fullness. The end result is firm, shapely breasts that are proportional to your body.*
Recovering from a Mommy Makeover
Much like any set of combined surgical procedures, it will take several weeks to heal from your mommy makeover. Depending on the extent of the procedure, it may take one or two weeks to resume limited activities. While you are healing, the following symptoms will be present throughout the first few weeks:*
Swelling
Bruising
Discomfort
Pain
Tightness
As you continue to heal the results of your Mommy Makeover will become more noticeable. It may take up to a few months to see the full results of your breast augmentation and liposuction, but patients find the wait well worth it.*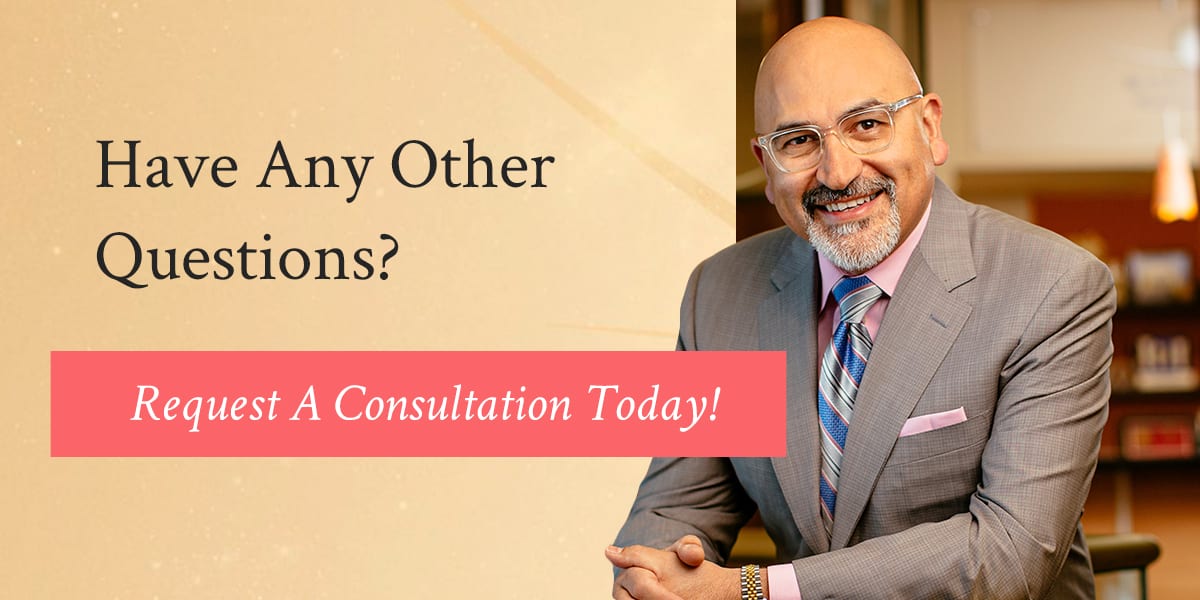 Mommy Makeover Frequently Asked Questions
Can I Have More Children After a Mommy Makeover?
Yes, but it may not be recommended. Physically, most women can still bear children after a Mommy Makeover. The procedures don't affect a woman's ability to conceive. Breast augmentation rarely affects a woman's milk ducts.
There is, however, one big drawback—a future pregnancy will reverse some effects of a Mommy Makeover. This is particularly true for the tummy-tightening procedures. Patients who have a tendency to put on substantial weight during pregnancy or happen to carry twins will be even more affected. Omaha women seeking a mommy makeover need to consider these factors before they choose to have the surgery or choose to have more children after the surgery.
In addition, there are concerns about recovery after a mommy makeover before normal activities can restart. Becoming pregnant during this time can cause complications. While patients are healing, they may experience swelling, bruising, discomfort, pain, and tightness in affected areas. These symptoms should go away before women can return to their normal living routine.
Ultimately, if women choose to have children after comprehensive plastic surgery, there is nothing stopping them from doing so. However, it is recommended that patients in Omaha be aware that having children after a mommy makeover can reverse many of the effects of the surgeries. If patients really are seeking to reverse some of the unwelcome changes of childbirth, then Dr. Ayoub at Westfield Plastic Surgery Center can provide a consultation to answer any and all questions about mommy makeovers.
What are the Benefits of Combining Procedures in a Mommy Makeover?
The goal of a mommy makeover is to restore the shape and appearance of a woman's body after childbearing. Many women notice changes in their bodies post-pregnancy. There are many areas of the body that can be addressed, most commonly the breasts, abdomen, waist, genitalia, and buttocks. A mommy makeover is typically performed as a single stage procedure. There are many techniques used to perform a mommy makeover, and many factors should be taken into consideration when choosing which techniques are ideal for the desired result.
Combining multiple treatments in a mommy makeover can provide the overall aesthetic results that Omaha women want out of their surgery to achieve the primary goal of the operation.
Liposuction can reduce or eliminate stubborn fat deposits that hide the contoured muscles underneath. Removing these fat deposits can leave excess skin, however, which may require a tummy tuck.
Tummy tucks remove the excess skin and small bits of fat left over after fat reduction surgery, weight loss, and childbirth.
Breast lifts bring the skin of the breast upward to reposition it more centrally to prevent or eliminate sagging common after nursing. However, breast lifts can often expose obvious lost tissue which may require a breast augmentation.
Breast augmentations add material to breast tissue to make them shapely and full where they may be lacking in tissue.
Surgeries in a mommy makeover work together to create a greater whole. Omaha patients of Dr. Ayoub will discuss all the possibilities of a mommy makeover and what procedures will be required to achieve the goals that each patients wants.
What Position Should I Sleep in After a Mommy Makeover?
A mommy makeover is a difficult procedure for some women, and sleep is necessary for healing. But some women may find it hard to actually fall asleep due to discomfort or limitations of movement due to the surgery itself. Omaha patients may ask, how can I sleep? How should I sleep?
For patients who have had a tummy tuck or surgery that involves breast implants, it is recommended to sleep on a recliner with the head up at 45 degrees for a few weeks. This reclining position is also ideal for women who have had breast augmentations. Though, if a mommy makeover did not include extensive body-work, it is possible to sleep on the back, lying flat with several pillows. The important part in these positions is the lack of using pectoral and abdominal muscles to help get out of bed in the morning. Straining the muscles that have undergone surgery can be painful and damaging.
So, for Omaha patients who have had surgery for a mommy makeover, the answer that covers the most bases is to sleep in a recliner. If patients want more information on post-operative recovery, Dr. Ayoub can provide all of that in the comprehensive consultation for the mommy makeover procedure.
What are the Most Common Procedures Performed on a Mommy Makeover?
There are a number of common procedures performed in a mommy makeover, and Omaha women may want some extra clarification on what they can expect with their surgery.
Breast Augmentation involves using breast implants or fat transfer to increase the size of your breasts. This procedure can also restore breast volume lost after weight reduction or pregnancy, achieve a more rounded breast shape or improve natural breast size asymmetry.
Breast Lift, also known as mastopexy, raises the breasts by removing excess skin and tightening the surrounding tissue to reshape and support the new breast contour.
Liposuction slims and removes specific areas of body fat deposits to improve body contours and proportions.
Tummy Tuck, or abdominoplasty, removes excess fat and skin around the sides and stomach to tighten the skin and expose body contours. This can make fat loss a lot more noticeable and curves a lot more visible.
Butt Augmentation or butt lifts are used to improve the contour, size, and shape of the buttocks. These can include implants of silicone or saline or may include the injective of fat through grafting to enhance the shape of the butt.
These are the common procedures in a mommy makeover regimen. Omaha women seeking a mommy makeover should consider carefully what kind of procedures they want, and what problem areas of their body they consider worth targeting with surgery. Any questions about the necessary procedures or the process of surgery can be answered by Dr. Ayoub in his comprehensive pre-op consultation.
To schedule a consultation for your Mommy Makeover, call our Omaha office at (402) 829-6384.
---
You're in Good Hands with Us
Are you ready to feel like the best version of yourself? Westfield Plastic Surgery Center offers the most effective procedures to enhance your look. Through our patient rewards program, our clients receive discounts on treatments scheduled within one year of their initial treatment. To find out more, schedule a consultation for your mommy makeover at our Omaha office.