Tummy Tuck Vs. Scar Revision for C-Section Scar?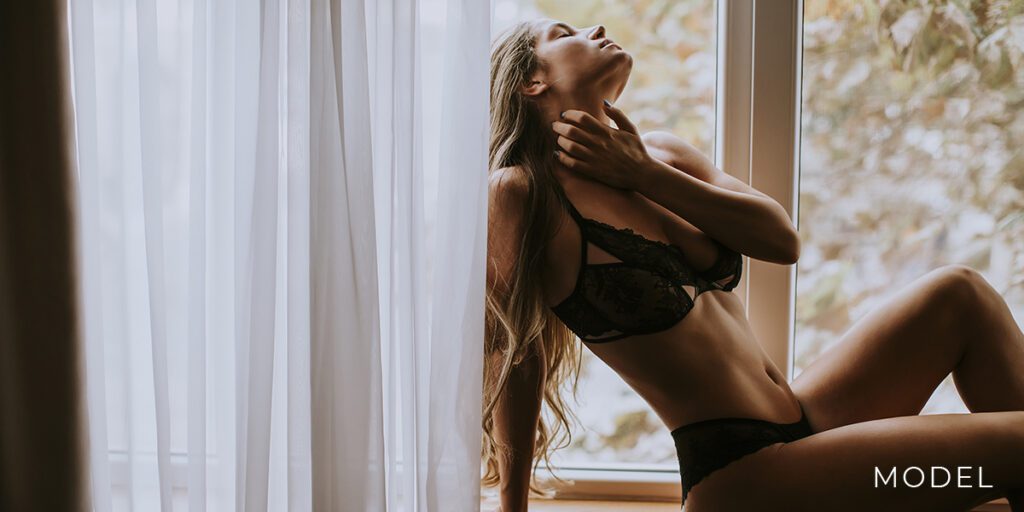 Pregnancy and childbirth can change the body, and that's especially true if you've had a C-section. While most Omaha obstetricians will try to give you a horizontal C-section scar below your bikini line –so that you scar is hidden by your underwear or bikini – that isn't always possible. Some women end of up higher horizontal C-section scars, or in the case of an emergency C-section, a vertical scar that extends from below the belly button the to pubic area. Even more, some women's C-section scars heal abnormally, are red or raised, cause fat accumulations above or below the scar line, or show through their clothing. It's no wonder that so many Omaha women who have had C-sections want either a tummy tuck or scar revision to change the appearance of their C-section scars!
Which Procedure is Right for Me: A Tummy Tuck or a Scar Revision?
Unfortunately, there's no one-size-fits-all answer as to whether a tummy tuck, which removes excess skin and fat and can also remove your C-section scar, or a scar revision, which reduces the appearance of a scar, is right for everyone. The answer will depend on each person's unique physique, scar, goals and realistic expectations. Read on to learn about the different circumstances that warrant a tummy tuck, a mini tummy tuck or a scar revision for a C-section scar, then call Omaha area board certified plastic surgeon Dr. Ayoub at Westfield Plastic Surgery Center to discuss which option is right for you.
When to Get a Traditional Tummy Tuck to Remove a C-Section Scar?
A traditional tummy tuck is typically called for when an Omaha patient has excess skin and fat above and below the belly button. If after pregnancy you have been unable to get your flat abdomen back, even if you're close to your ideal weight, then a traditional tummy tuck might just be the procedure you want to remove your C-section scar and get a more contoured, flatter abdominal area. With a traditional tummy tuck, an incision is made hip-to-hip, and depending on the location of your C-section scar; it can be entirely removed, too!

We Are Here To Help!
If you want more information or have any questions, here is how you can get some answers.
When to Get a Mini Tummy Tuck to Remove a C-Section Scar?
A mini tummy tuck is a procedure that removes excess fat and skin below the belly button only. If you have an unsightly C-section scar and a small amount of extra fat and skin on the lower abdomen that won't go away with proper diet and exercise, then a mini tummy tuck may be right for you. With a mini tummy tuck, a smaller incision is made, and it can also remove your C-section scar, too.
When to Get a Scar Revision?
Are you one of the lucky women who have regained her pre-pregnancy body after childbirth, albeit with a new C-section scar? If you don't have the fat and excess skin to warrant a tummy tuck or mini tummy tuck, then a scar revision procedure may be what you're looking for. With a scar revision, laser liposuction is used to trim down the area surrounding your scar and give your scar and entire abdominal area a more aesthetically pleasing look.
How Do I Know What Procedure is Right for Me?
The best way to know if you are a candidate for a tummy tuck, mini tummy tuck or scar revision is to schedule an appointment with Omaha area plastic surgeon Dr. Ayoub at Westfield Plastic Surgery Center. During your consultation, Dr. Ayoub will perform a complete abdominal examination and suggest the best procedure for you. Schedule your complimentary consultation today by calling (402)-829-6384.
---