How Do Facelifts for Men Differ from Women?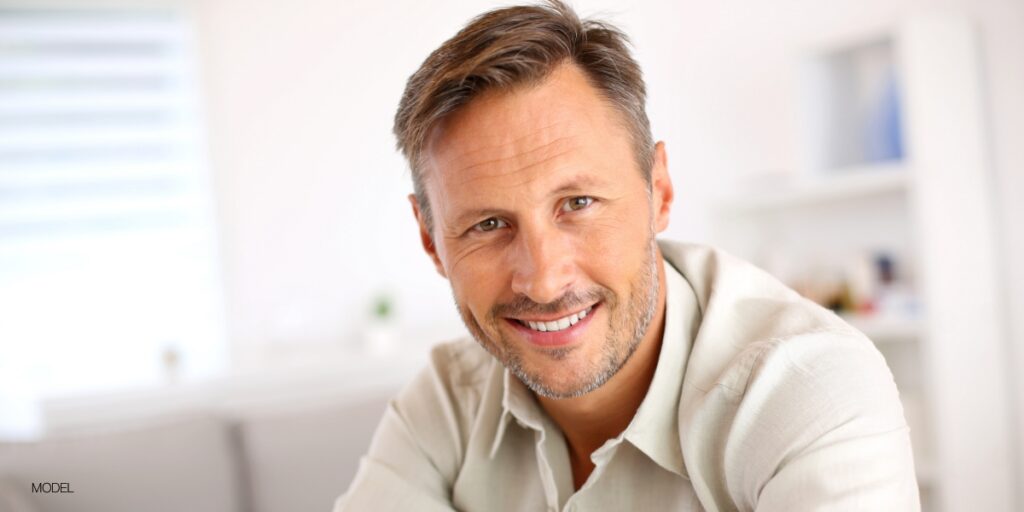 Facelift procedures are among the most popular cosmetic treatments for people wanting to achieve a more youthful look. Facelifts can effectively lift and tighten the skin, making your complexion look much younger.
While facelifts can be performed on both women and men, facelifts for men can differ from those for women.
What Is a Facelift?
Facelifts can address age-related changes like sagging, loose skin, and deep wrinkles. A facelift works by removing loose skin and lifting the remaining skin into a higher position on the face. The skin then looks tighter and smoother, with a reduction in sagging or wrinkles.
---
Who Is a Candidate for Facelift Surgery?
If you have moderate to significant signs of aging, you may be a candidate for facelift surgery. Most people who seek facelifts are in their late 40s and older. This includes both men and women who have seen changes in their skin due to a natural decline in collagen, elastin, and hyaluronic acid.
When your skin loses these vital components, it undergoes many different noticeable changes. These changes include:
Crow's feet
Nasolabial folds
Forehead creases
Sagging jowls
Hollow cheeks
A weak jawline
A good way to confirm that you are a candidate for a facelift procedure is by having a consultation with a knowledgeable plastic surgeon. During this appointment, your surgeon will evaluate your skin for age-related changes. They will also go over the procedure and discuss your desired outcome.
The surgeon will use this information to determine whether a facelift is right for you. If not, they will share other alternative treatments that could be a better fit.
---
How Are Facelifts Different for Men and Women?
Facelifts for Women
Facelifts for women are a fairly common cosmetic procedure, with thousands of procedures being performed each year. The goal is to reduce the appearance of wrinkles and sagging skin, resulting in a smoother and more youthful-looking face.
The procedure typically involves removing excess skin and tightening underlying soft-tissue structures to lift the face. Depending on your desired results, other treatments, such as fat grafting or chemical peels, can also be included.
Facelifts for Men
Men also benefit from facelifts to tighten their muscles and remove excess skin around their jawline, chin, and eyes. Procedures can include repositioning lax tissue to create a firmer jawline, removing fat pockets that cause jowls or deep folds in the face, and filling areas around the cheeks and eyes to restore a more youthful look.
Fat transfer may be used to add volume where needed, or special techniques like neck lifts can combine multiple surgeries into one treatment session.
---
How Goals and Recovery Differ for Men and Women

When setting goals for a facelift, men and women can differ significantly due to their distinct anatomies. For example, men tend to want a tighter jawline and more defined features, while women often prefer softer looks that are more sympathetic to their underlying bone structure.

In addition, the recovery period for men and women can differ in terms of swelling and bruising: men typically experience less swelling, whereas women may need longer recovery times after treatments. Therefore it is important to discuss these details with your surgeon before surgery to ensure that you get the best outcome possible.

---

Get Results with a Customized Facelift Plan

It is important to remember that not all facelifts are created equal. Men and women have different anatomical needs, and thus the goals, treatment plans, and recovery periods for facial surgery may differ significantly depending on gender. It's crucial to consult with an experienced plastic surgeon who can develop a customized plan for you based on your individual needs and desires.

At Westfield Plastic Surgery Center, Dr. Ayoub is highly skilled in this specialty and will strive to give you the best possible care and results. Learn more about our facelift procedure today!
---