Plump, Smooth, and Redefine Your Skin with Injectable Fillers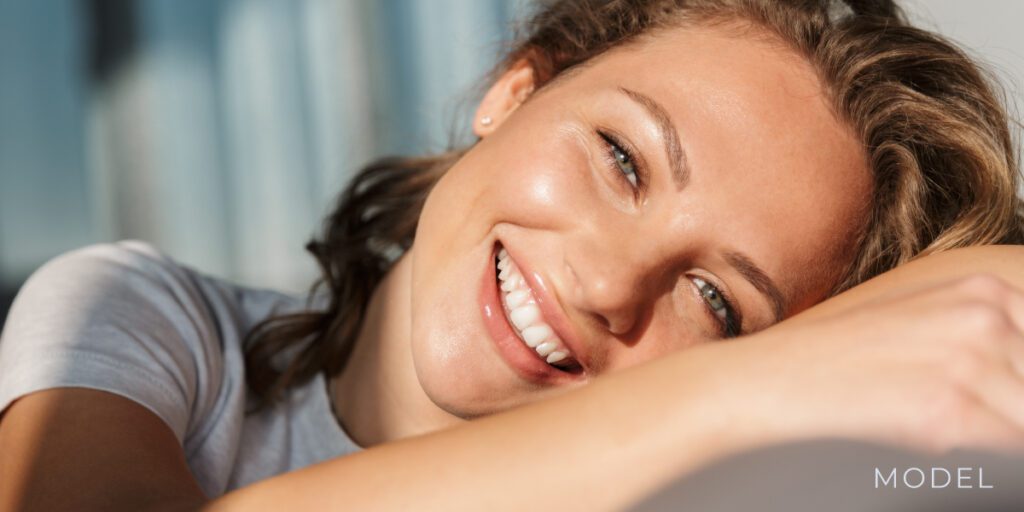 Smoothing out wrinkles, strategically adding volume to specific areas of your face, and restoring a fuller, more youthful appearance has never been easier with injectable fillers.
At Westfield Plastic Surgery Center, Dr. Ayoub and his team are highly experienced in administering injectable fillers, like Restylane® and Kybella®, to address your cosmetic concerns and help you achieve your aesthetic desires. Learn more about how this type of cosmetic procedure can plump, smooth, and redefine your skin.
What are Injectable Fillers?
Injectable fillers are a non-surgical cosmetic procedure involving injecting a soft tissue filler or substance beneath the skin to address a wide range of cosmetic concerns, such as fine lines and lack of facial volume. They are also used to enhance specific facial areas by adding volume, including the lips, cheekbones, and jawline.
Types of Injectable Fillers
At Westfield Plastic Surgery Center, our team offers a broad spectrum of injectable fillers to help you achieve your aesthetic goals. At your one-on-one consultation, Dr. Ayoub will help you determine which is best for you based on your individual circumstances, personal preferences, and expectations.
Kybella® – An FDA-approved injectable treatment that improves the appearance of a double chin by destroying fat cells.
Dysport® – Used to improve the appearance of wrinkles and fine lines by temporarily reducing muscle movement.
Restylane® – Corrects moderate to severe facial wrinkles and folds, such as nasolabial folds and marionette lines.
Restylane Lyft® – Ideal for adding volume to your cheekbones and smoothing out fine lines around the nose and mouth.
Restylane Kysse® – Intended for lip augmentation using the innovative XpresHAn Technology™.
Restylane Defyne® – A dermal filler used to reduce the appearance of "laugh lines."
Restylane Refyne® – Designed to smooth out "smile lines" and wrinkles around the mouth.
How to Improve Your Skin with Injectable Fillers
Volumize Your Lips
Injectable fillers have become incredibly popular for adding volume to the lips, but sometimes they can look unnatural. Dr. Ayoub can help you achieve a natural-looking pout by strategically injecting filler in and around your lips.
Plump Your Cheeks
Do you want more defined cheekbones or fuller cheeks? With the right injectable filler, you can revitalize your appearance and achieve a runway-ready look that you love to admire in the mirror.
Sculpt Your Nose or Chin
Not too long ago, going under the knife for a rhinoplasty or chin augmentation was the only way to achieve a sculpted nose or chin. Nowadays, Dr. Ayoub can help patients like you beautifully contour and sculpt these areas by adding volume with injectable fillers.
Smooth Facial Wrinkles
With the right cosmetic injectable, you can forget about fine lines, wrinkles, and facial folds on your forehead, between your eyebrows, and around your mouth. With injectables like Dysport and Restylane, any facial lines can be smoothed out for a more youthful appearance.
Redefine Your Look with Injectables
Effortlessly attain the look you desire with injectables offered at Westfield Plastic Surgery Center. Contact our practice in Omaha today and schedule a consultation with Dr. Ayoub.
NOTE: Individual results may vary.
---