Restylane vs. Dysport: What's the Difference?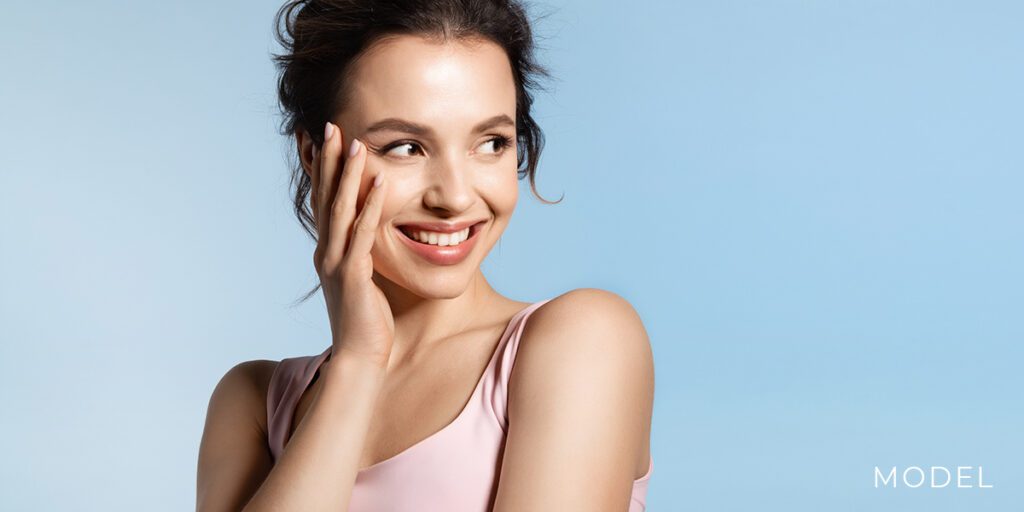 Are you considering cosmetic injectables to correct fine lines and wrinkles, add volume to specific facial areas, and achieve a more youthful appearance? Find out how Restylane® compares to Dysport® and the various cosmetic concerns these two types of injectables can treat.
What is Restylane?  
Restylane is the brand name for a diverse group of non-surgical, FDA-approved, hyaluronic acid-based cosmetic injectable fillers designed to smooth out fine lines and add volume to your lips and cheeks.
At Westfield Plastic Surgery Center, we offer the following Restylane injectable fillers: 
Restylane®

– Their original hyaluronic acid-based filler that supports lip structure and improves fine lines around the mouth.

Restylane Lyft®

– Adds volume to your cheek area and restores fullness in your hands.

Restylane Kysse®

– Uses XpresHAn Technology™ to plump the lips while maintaining a natural look and feel.

Restylane Defyne®

– Softens deep smile and laugh lines and can redefine your chin. 

Restylane Refyne®

– Designed to smooth out fine lines and wrinkles around the mouth.
Benefits of Restylane
Restylane has a long-standing history of creating high-quality injectable fillers that deliver beautiful, natural-looking results. The benefits of Restylane include: 
Non-animal-based hyaluronic acid

Extremely versatile 

FDA-approved 

Short procedure time 

Low risk and minimal side effects
What is Dysport? 
Dysport is a non-surgical, anti-aging injectable that uses botulinum toxin to temporarily block muscle contractions and reduce muscle movement. This smoothes out the skin, reduces the appearance of wrinkles, and helps prevent the formation of fine lines.
Benefits of Dysport
There are several benefits of using Dysport to treat and improve the look of fine lines and wrinkles, including: 
Long-lasting, natural-looking results

Contributes to a younger appearance

Results show up soon after your treatment

Can be used as a preventive measure for wrinkles

Quick procedure time
The Key Difference Between Restylane and Dysport 
Though Restylane and Dysport both treat specific cosmetic concerns and can contribute to a more youthful appearance, they work very differently in how they achieve results. 
Restylane uses an injectable filler substance to add volume to the face, which smoothes out fine lines and enhances specific facial areas, while Dysport minimizes muscle movement to improve the look of fine lines and wrinkles, as well as prevent the formation of them.
In other words, Restylane "fills" while Dysport "freezes."
Which is Right For You: Restylane or Dysport? 
Restylane might be ideal for you if you desire fuller lips, enhanced cheekbones, smoothed out marionette lines, increased chin definition, and added volume in the back of your hands. 
Dysport may be right for you if you want to soften the fine lines and wrinkles on your forehead and between your eyebrows (glabellar lines), as well as reduce the formation of wrinkles over time.
Receive a Personalized Recommendation 
If you are still unsure of whether Restylane or Dysport is right for you, we recommend you visit Dr. Ayoub for a one-on-one consultation at our renowned plastic surgery center in Omaha, Nebraska. Contact us to learn more. 
NOTE: Individual results may vary.
---