Considering a Facelift? Here are 7 Things You Should Know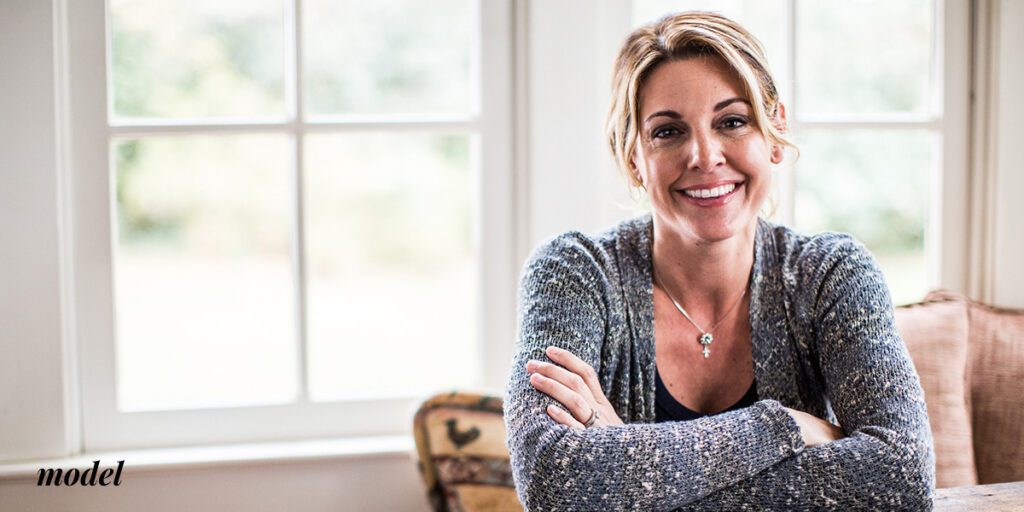 As we get older, our bodies stop producing quite as much collagen and elastin. As a result, our skin loses some of its elasticity, meaning it can become droopy, it can start to sag, and it can develop wrinkles and fine lines. None of these effects are welcome, but neither do they have to be permanent. Many men and women elect to get facelifts, allowing a skilled surgeon to pull the skin tight and provide a more youthful appearance.
At Westfield Plastic Surgery Center in Omaha, we specialize in facelift procedures and are happy to answer any questions you might have. In the meantime, here are a few things every patient should know before they come in for a facelift.
1) The results will prove long-lasting.
Most patients who get a facelift are satisfied with their results for years and years. While it is important to note that a facelift does not actually stop the aging process, patients who receive a facelift often look notably younger than other people their age.
You can actively maintain your results by avoiding prolonged, unprotected exposure to the sun, developing an effective home skincare routine, and maintaining a healthy lifestyle.
2) Picking the right surgeon is key.
For a procedure as life-changing as a facelift, your selection of a plastic surgeon is crucial. In fact, it may be the most important decision you make throughout the entire process.
Ensure you find a surgeon who is board certified by the American Board of Plastic Surgery. This will show you that your surgeon is highly trained and experienced in the field. Also, do not hesitate to interview a couple of different plastic surgeons before choosing someone who makes you feel comfortable.
3) Not everyone is qualified for a facelift.
The best way to determine whether you are a good candidate for a facelift is to schedule a consultation with a plastic surgeon, who will perform a physical evaluation to verify that you are eligible for a safe and successful procedure.
Generally, the ideal candidates for a facelift:
Are seeking to address substantial issues of skin laxity.
Are not smokers or are willing to cease smoking for at least a couple of months.
Do not have any underlying health conditions that might impede healing.
Have spoken with a plastic surgeon and have realistic expectations about the procedure as well as the results.
4) Expectations are everything.
As you consider getting a facelift, having the right expectations is crucial.
Skilled plastic surgeons will offer results that look natural. In other words, the goal is always for you to look like a younger and healthier version of yourself, rather than someone else altogether.
Make sure you take as much time as you need to consult with your plastic surgeon, ensuring you are on the same page about expected results.
5) You will be sedated during the procedure.
Patients are sedated during a facelift, so there is no need to worry about discomfort during surgery. Whether you are fully "put under" or simply receive "twilight sedation" is a matter of individual preference, and may be something you wish to bring up with your plastic surgeon.
6) You will need to take some time to recover.
Following any major surgery, it is important to give your body some time to rest and to heal.
The recovery timeline can vary from patient to patient, but most feel ready to return to work within one to two weeks. It may be closer to a month before your surgeon clears you to resume your normal workouts and other strenuous forms of physical activity.
Also, be aware that, for a week or two, you will have some significant bruising and swelling, meaning it will take some time before you get a good look at your results. There will also be some pain and tenderness, but over-the-counter and prescription medications can make these effects very manageable.
7) There is more than one way to change your facial appearance.
Facelifts are the ideal choice for patients looking to make fairly substantial changes, particularly in the mid- or lower section of their face. If you want to have your brow or forehead treated, you are probably better off seeking a brow lift. Likewise, a neck lift makes more sense for those whose primary concern is below the face. There are plenty of non-surgical options to consider, especially if your aesthetic goals are more modest in nature.
The best way to determine the optimal type of procedure is to schedule a consultation with a qualified plastic surgeon.
Learn More About Getting a Facelift in Omaha
As you consider this big step, or as you seek information about all the available facial procedures, make sure you consult with a reputable plastic surgeon. For those who live in Omaha or the surrounding area, we welcome you to contact us at Westfield Plastic Surgery Center.
---