How Long Does Laser Skin Resurfacing Last?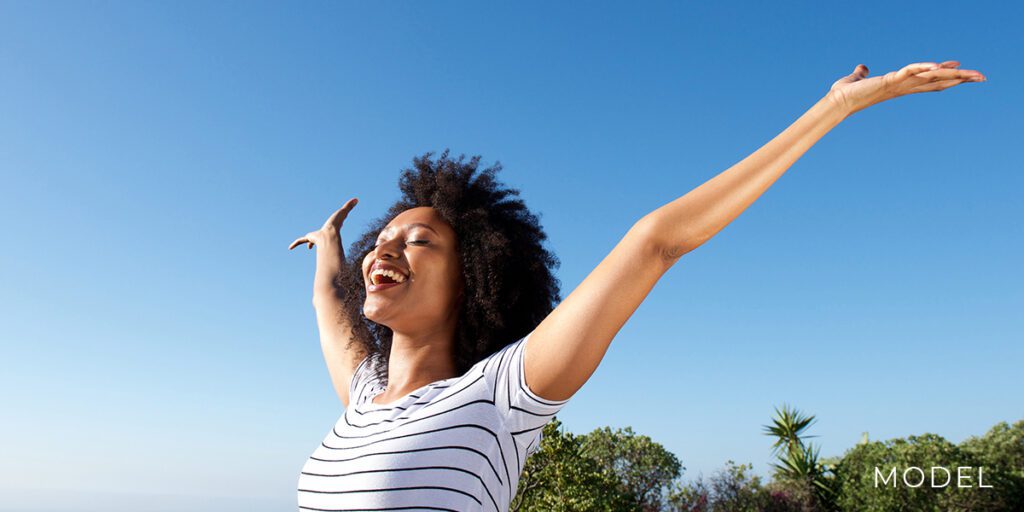 Fine lines, sun damage, and acne scarring are all common skin care concerns that can happen at any age. While some products promise great results, only some deliver any resolution. Many find themselves stocking up on expensive products, only to be let down by barely noticeable outcomes.
To address these complexion concerns more pronouncedly, consider laser skin resurfacing. Laser skin resurfacing uses thermal laser energy to create a more even skin tone and texture. Find out how this treatment works and how long the results last in this guide.
What Is Skin Resurfacing?
Skin resurfacing is a non-surgical cosmetic treatment that can remove damaged skin cells from the upper layers of the skin to resolve numerous complexion concerns, including the following:
Age spots
Blemishes
Crow's feet
Sagging skin
Sun damage
Acne scarring
Enlarged oil glands
Fine lines and wrinkles
The most common way to perform skin resurfacing is by using laser technology. The CO2 laser device gives you a more even skin tone and texture with fewer imperfections.
---
How Does Laser Skin Resurfacing Work?
Laser skin resurfacing is a completely non-invasive and non-surgical procedure. This means that there is no need for anesthesia, incisions, or sutures.
The CO2 laser device emits intense laser energy deep into the layers of your skin to make changes at the cellular level. The thermal laser energy directly targets damaged or highly pigmented skin cells and destroys them. It can also stimulate and encourage new collagen production to create more youthful-looking skin overall.
The entire laser skin resurfacing process takes about 30 minutes to one hour to complete, depending on your needs. Once your treatment is over, you can return home and resume normal activity.
There is minimal recovery and downtime involved. For about four weeks after treatment, you should avoid direct and prolonged sun exposure. Do not use harsh exfoliating products during this time.
---
How Long Do the Results of Laser Resurfacing Last?
One of the biggest benefits of laser skin resurfacing is that it produces long-lasting results compared to other non-surgical facial procedures. If you maintain your skin, you can expect to see a more even skin tone and texture for about three to five years after treatment.
To extend the duration of your results, you can take certain steps to keep your skin healthy, including the following:
Follow a Healthy Skin Care Routine
To keep skin nourished and moisturized, you should follow a daily skincare routine. This routine should include a gentle cleanser, intense moisturizer, and SPF sunscreen. You should wash your face twice daily to keep pores free of dirt and debris and apply moisturizer after each cleansing.
Avoid Sun Exposure
Sun damage is one of the biggest culprits when it comes to complexion imperfections. To minimize things like age spots and hyperpigmentation, try to limit your time in the sun and always apply SPF 30 or higher when you are going to be outside. You can also wear a wide-brimmed hat to protect your facial skin from the sun's rays.
Eat Well and Stay Hydrated
A great way to extend the results of your laser resurfacing is by nourishing your skin from the inside out. Following a healthy diet with lots of fruits and vegetables can keep acne at bay and reduce the risk of scarring.
Staying hydrated by drinking at least 64 ounces of water daily will keep your skin moisturized and reduce the appearance of fine lines and wrinkles.
---
Laser Skin Resurfacing in Omaha
Do you want to see your own laser skin resurfacing results? Westfield Plastic Surgery Center in Omaha offers CO2 laser resurfacing to help you achieve a flawless complexion.
Check out our blog to learn more about laser resurfacing and who makes an ideal candidate.
---