3 Types of Breast Revision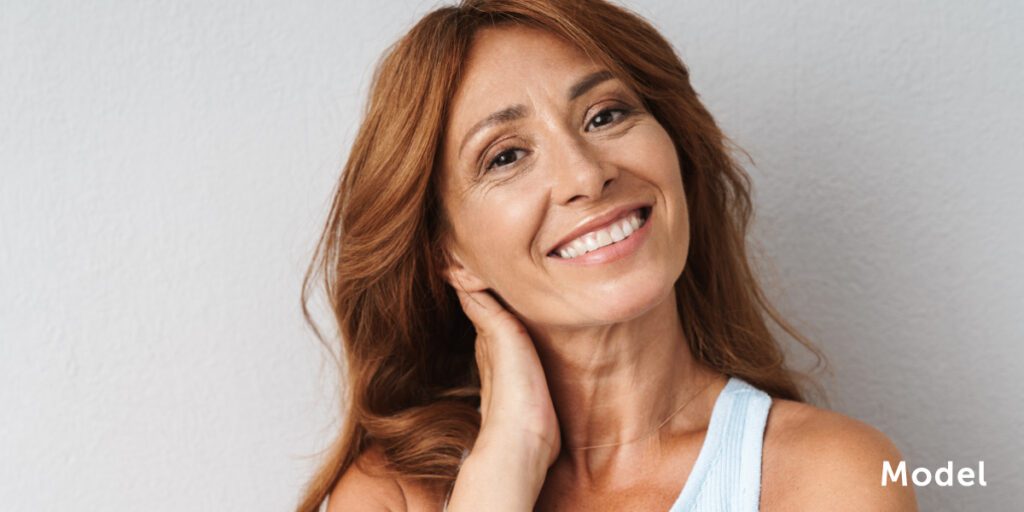 Breast augmentation procedures strive to produce a more flattering figure, but sometimes this is not the outcome. After a breast augmentation, your results may not be what you expected, or there may be complications, like capsular contracture or implant rupture.
Don't wait until it is too late to consult with a doctor about breast revision. Speak to your plastic surgeon today and take steps toward creating the look you desire.
---
What Is Breast Revision?
Breast revision is a plastic surgery procedure that can correct or amend a previous breast augmentation. Women often seek breast revision when they are unhappy with the appearance of the breast implants. For example, there may be asymmetry, or you may feel like your implants are too large for your figure.
A breast revision may also be necessary when there is an issue after breast augmentation. If your implants become infected or begin to leak, you may need a breast revision. Breast revision surgery can help if you have undergone breast cancer treatment and have had one or both breasts removed.
Common reasons for breast revision include:
Capsular contracture, or scar tissue around the breast
Implant rupture
Wrinkling
Asymmetry
Malposition
Symmastia
Change in appearance over time
Breast revision often involves the removal of the affected implants and the placement of new implants. If you no longer wish to have implants, you can choose to have the implants removed and have a breast lift performed.
---
Types of Breast Revision
When it comes to breast revision surgery, there are three main types: mastopexy with reduction, revision augmentation, and breast reconstruction.
Mastopexy with Reduction
One of the most common revision surgeries is mastopexy with reduction. Also known as a breast lift, mastopexy removes excess skin and lifts the breasts into a lifted position. This is an excellent option if you have seen a change in your implants over time.
After pregnancy, weight loss, or aging, you may notice your implants drop downwards due to collagen loss in the surrounding breast tissue. The breasts may be too heavy at this point and appear to sag.
A mastopexy with reduction removes loose skin and lifts the position of the breasts higher. The implants can also be removed and replaced with smaller implants to improve sagging.
Revision Breast Augmentation
Sometimes revision surgery is essentially a repeat of the augmentation process. A revision augmentation removes the existing implants and replaces them with new ones that are better suited.
A revision breast augmentation is often the best option if you are happy with the appearance of your implants but have had complications. For instance, capsular contracture is a condition in which scar tissue can form around the implant and change its shape over time. Revision augmentation is also a good option if you are experiencing implant rupture or leakage.
Additionally, a revision augmentation can help you achieve a new look if you do not like your previous implants' look or feel.
Breast Reconstruction
If you had to have one or both breasts removed or a portion of the breast removed during breast cancer treatment, you might benefit from breast reconstruction.
Breast reconstruction is also an option if you have had an injury that resulted in damage or trauma to the breast tissue. This breast revision option uses a combination of fat grafting or implants to restore symmetry to the breasts and provide a figure that feels more like yourself again.
---
Explore Your Breast Revision Options
Dr. Ayoub at Westfield Plastic Surgery Center provides various breast revision procedures, including reconstruction, breast lift, and breast reduction. Our knowledgeable team strives to help you transform your appearance in a way that looks both natural and refreshed.
Learn more about breast surgery from Westfield Plastic Surgery Center in Omaha, NE.
---