How Long Does Abdominoplasty Surgery Swelling Last?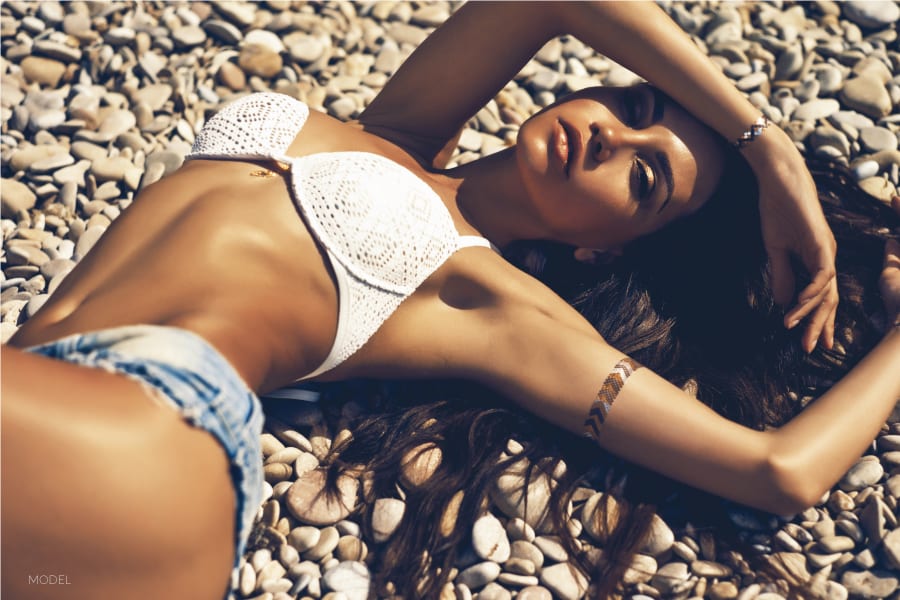 When people in Omaha visit Westfield Plastic Surgery Center to consult with Dr. Ayoub about having an abdominoplasty, they're often concerned about what the recovery will be like. More specifically, they want to know if they will experience swelling in their abdomen after their tummy tuck. And that's completely understandable. After all, people don't necessarily want to leave the operating room with an abdomen that appears to be protruding more than it was when they went in. Dr. Ayoub has been living in and serving the Omaha community for over 20 years, and it is his desire to provide men and women with their ideal body image and to help them become the best version of themselves. To learn more about the abdominoplasty procedure and how you should expect your body to respond, continue reading.
The Abdominoplasty Procedure
An abdominoplasty, more commonly known as a tummy tuck, is a cosmetic procedure performed on men and women who are struggling with excess skin on their abdomen. Omaha patients who have a tummy tuck receive a more contoured tummy, providing them with more confidence and pride in their bodies.
Swelling After Abdominoplasty
Because a tummy tuck is a major procedure that affects your core muscles, you should expect your abdomen to swell immediately following your surgery. But don't worry, this is the body's natural response to the trauma it has experienced, and it is a sign of healing. This swelling will eventually subside.

We Are Here To Help!
If you want more information or have any questions, here is how you can get some answers.
Swelling Duration
As we mentioned, the most noticeable swelling of the abdomen after abdominoplasty will be immediately following the procedure; however, this initial swelling will subside after two or three months. Many of Dr. Ayoub's patients do experience minor swelling in their abdomens past their third month of healing, and final results from an abdominoplasty should be expected within a year to 18 months after a tummy tuck. Patients can help speed up their recovery process by maintaining a consistent diet and exercise regimen, avoiding smoking, and following all of Dr. Ayoub's post-op instructions to a "T." Wearing the post-operative garments Dr. Ayoub's team provides can also help ensure your recovery will be more tolerable and will help ease your swelling more quickly.
Dr. Ayoub recommends that his Omaha abdominoplasty patients stay in touch with him and his staff during their recovery. The most important thing you can do is to keep your follow up appointments with him, so he can be sure you are recovering well and answer any questions you have about how your healing process is going. These appointments will also help him address any problems you may be experiencing in a timely manner. After all, Dr. Ayoub is not only concerned with your cosmetic results, but his top priority is your overall health.
Call Dr. Ayoub Today To Learn More About Abdominoplasty
It is important that Omaha residents remember that abdominoplasty is an extensive surgery and it is crucial to remain patient after your procedure while you wait for your final results. Providing you with information like this is important for Dr. Ayoub. He wants you to be fully educated before you make a decision to have a tummy tuck.
If you still have questions and would like to know how Dr. Ayoub can help you get the tummy you want, call his office at (402) 829-6384 to schedule your complimentary consultation.
---