5 Tips to Maintain Your Liposuction Results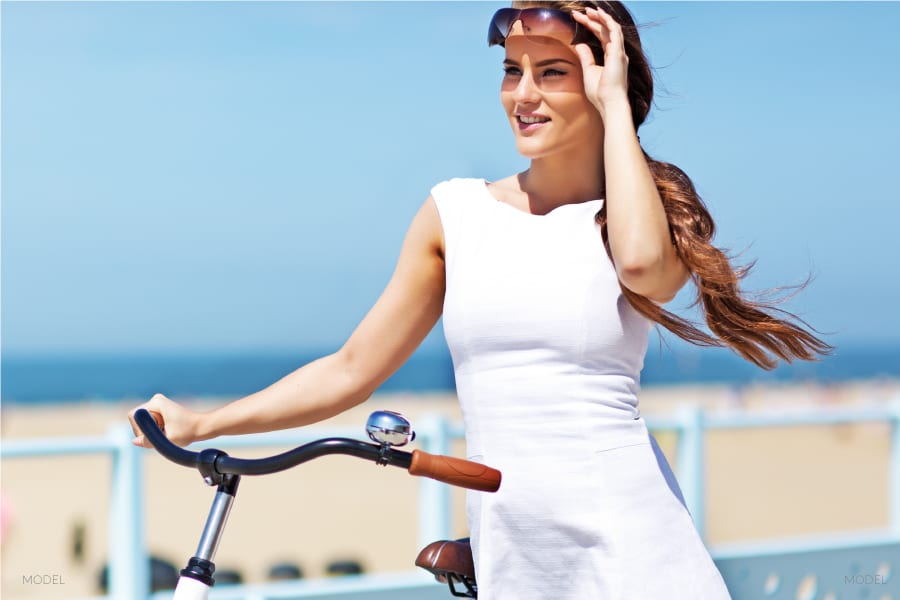 Patients who get liposuction in Omaha are usually extremely pleased with the results. One of the questions many patients have is how to maintain their results without the stubborn areas of fat returning. The good news is that living a healthier lifestyle is generally the central piece of advice Dr. Ayoub gives his patients. Small daily habit changes go a long way to make liposuction results last as long as possible. Here are five tips to consider after a liposuction procedure.
Stay Hydrated
Water is beneficial to everyone's body in many ways. The more water people in Omaha drink, the less hungry they will feel, and the less they will eat as a result. Plus, having the right amount of water in the body will help it to regulate its temperature naturally, utilize nutrients properly and digest food more easily. Drinking eight glasses of water every day can keep people energized and make exercising easier as well.
Eat a Healthy Diet and Don't Skip Meals
After a liposuction procedure, patients should consider a diet full of fruits and vegetables, whole grains, chicken, and fish. It's tempting to skip meals in order to keep fat off, but it could actually have the opposite effect. Starving the body causes metabolism to decrease, which in turn makes the body more likely to store the nutrients and fat for a longer period. Patients who struggle with eating too much at meals can consider eating smaller, healthier options throughout the day to curb hunger, especially at night.
Increase Daily Activity
Many people in Omaha don't get enough exercise due to their jobs, families, health reasons and more. A simple increase in daily activity will help to maintain the great results produced by a liposuction procedure. This doesn't necessarily mean setting aside a specific amount of time to exercise. It could simply mean taking the stairs instead of the elevator, stretching while watching television or just walking around the office occasionally throughout the day instead of sitting the entire time.

We Are Here To Help!
If you want more information or have any questions, here is how you can get some answers.
Reduce Stress as Much as Possible
Reducing stress may seem almost impossible because of the jobs people perform every day. However, stressful situations can cause weight gain because they tend to make people crave unhealthy foods, not burn as many calories and increase fat storage. All of these can negatively impact the results of the liposuction procedure. Some tips to reduce stress including taking time to get away throughout the day, keeping a positive attitude, focusing on breathing and relaxing at the end of a long day.
Follow the Doctor's Advice
Dr. Ayoub discusses all of these tips with his patients. He also may suggest limiting strenuous movement or activities for a few weeks following the procedure to ensure the benefits of liposuction are maximized. Following the advice and recommendations provided by Dr. Ayoub will help immediately after the procedure and well beyond.
Westfield Plastic Surgery Center wants everyone in Omaha to have the body they desire. Sometimes stubborn fat areas simply won't go away, and that's where we step in to help. Dr. Ayoub and his team will provide your consultation, which includes an examination of your body, a question and answer session, and setting the proper expectations.
To learn more about liposuction and to schedule your consultation, contact us today at (402) 829-6384.
---