5 Considerations When Having Breast Augmentation Surgery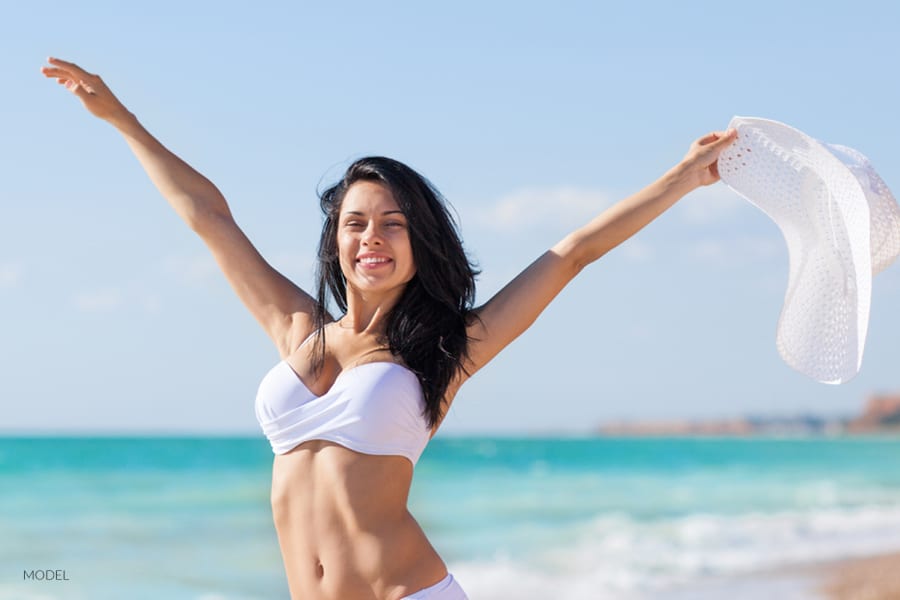 Only you know when the time is right for you to consider breast augmentation. Breast augmentation surgery gives women the body they've always wanted, so there's definitely some excitement when the decision has been made to proceed. Knowing what to expect and exactly what needs to be considered can only be achieved when patients visit with their plastic surgeon. When patients discuss their options with Dr. Ayoub, they feel confident knowing their body is going to be transformed in the safest way. Here are some of the main considerations patients need to think about when having breast augmentation surgery.
Size of the Implants
Size is usually the first thing most patients in Omaha think about when considering breast implants. And when they think about size, they generally measure based on cup size. While this can give patients a general idea of the size they want, Dr. Ayoub recommends that patients know exactly how they want to look, and to bring in photos to show their desired results. Proportion is just as important as size, so it's something that shouldn't be overlooked.
Incision Location
Dr. Ayoub is one of the best in the industry when it comes to performing breast augmentation. He goes over the different types of incisions with each patient, which include around the areola, under the breasts and sometimes in the armpit. Depending on the size of the implants, there may not be any decision to make regarding the incision type. However, Dr. Ayoub ensures every patient is comfortable and confident with how visible it will be following the procedure.

We Are Here To Help!
If you want more information or have any questions, here is how you can get some answers.
Implant Projection
The implant projection, or profile, determines how they will look on the body. There are three main profiles to choose from: high, moderate or low. A low profile has less projection, but a wider base and is typically selected for patients with broad shoulders. A moderate profile is the most common choice since it provides the most natural look due to being the most proportionate. A high profile is typically the choice women with small bodies make since it gives them obvious results without making the implants look too wide.
Type of Implant
Dr. Ayoub uses either saline or silicone implants when performing breast augmentation surgery on patients in Omaha. These are the most common types, and both have their advantages. Silicone implants are generally the most popular choice since they closely resemble the natural breast. Saline implants will leave a smaller incision and are generally more cost-effective for patients getting a breast augmentation.
Find the Right Plastic Surgeon
The final consideration every patient in Omaha must make is ensuring they work with the right plastic surgeon. Patients may know precisely what they want based on the previously mentioned considerations, but if a reputable and skilled plastic surgeon isn't carefully chosen, then the results could be less than desirable. That's why patients in Omaha place their trust in Dr. Ayoub for their breast augmentation surgery.
Westfield Plastic Surgery Center specializes in breast augmentation surgery, but we also focus on making sure that every patient is comfortable with the process and leaves our office feeling satisfied with their results. Dr. Ayoub provides his patients with the best results by using advanced technology and continually completing new training.
To schedule your consultation with Dr. Ayoub to discuss breast augmentation surgery, contact us at (402) 829-6384.
---