3 Differences Between Smooth and Textured Breast Implants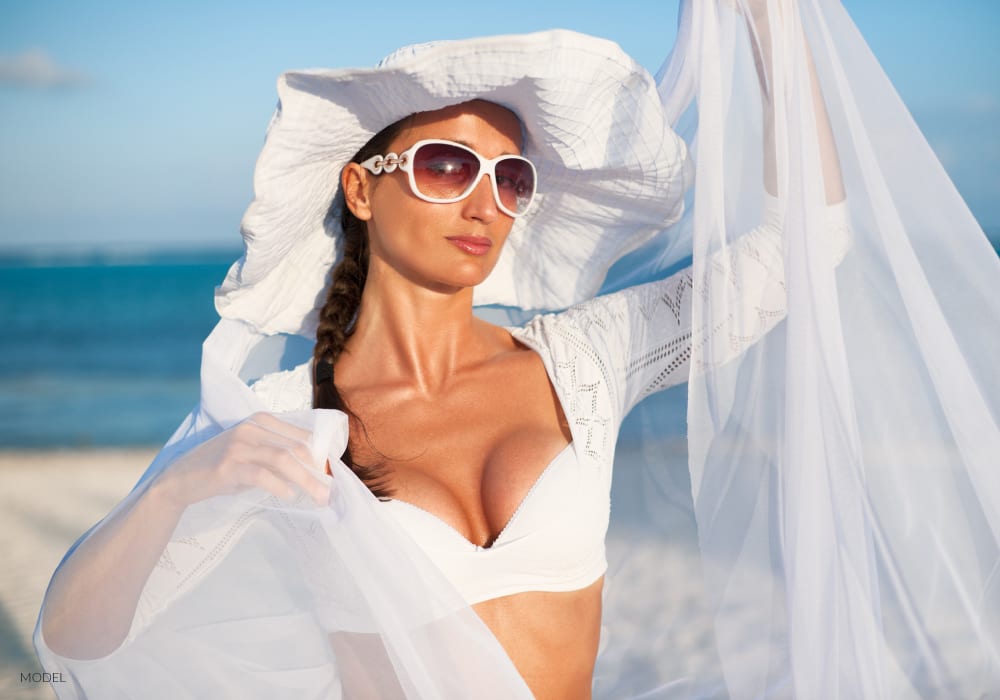 Women in Omaha have several decisions to make when they feel that breast implants are right for them. Not only do they have to select the type and size of implant, but they also have to choose what texture they want. Dr. Ayoub understands these decisions can be a little overwhelming and he takes the time to understand exactly what every patient wants so he can turn their vision into a reality.
Smooth breast implants are standard and used by the majority of plastic surgeons. These implants have a smooth surface around the implant. On the other hand, textured breast implants have a fine texture around them, as the name suggests. One of the main reasons textured implants were created was to reduce the risk of capsular contracture. However, since no medical evidence is conclusive in this regard, it can't be looked at as a benefit. Here are the main differences between smooth and textured breast implants for you to compare.
Textured Breast Implants Will Not Move as Much
The slight texture on the outer layer of the breast implants gives them just enough roughness to adhere to the surrounding tissue and prevent movement. Depending on the type of implants Omaha women choose, textured implants could be essential to prevent the breasts from having an irregular shape. This is not to say smooth implants move around quite often, but there is a less of a chance that textured implants will do so.

We Are Here To Help!
If you want more information or have any questions, here is how you can get some answers.
Smooth Breast Implants Usually Last Longer
Dr. Ayoub will ultimately determine what is best for each individual patient in Omaha, but he generally will suggest smooth breast implants. One of the reasons is because smooth implants have been around much longer, and studies have proven them to last longer than their textured counterparts. Smooth implants also don't have as much of a risk for rippling once placed in the breasts, so there are fewer chances of adjustments having to be made. Dr. Ayoub acknowledges the potential for capsular contracture and will often insert the breast implants under the muscle tissue to prevent it from occurring.
The Debate About Firmness
Textured breast implants usually have a thicker outer layer than smooth implants. The result is textured implants feel firmer and sometimes less natural. Many women can't tell the difference, though. Dr. Ayoub will discuss the available options and even have some samples for patients to touch and feel so they can decide for themselves. The most common request for patients is that the breast implants feel as close to their natural breasts as possible, which is another reason why the safe choice is usually smooth implants.
Westfield Plastic Surgery Center has a goal to help every woman in Omaha feel comfortable and confident in their own body. With Dr. Ayoub's experience, we've been able to transform the bodies of hundreds of women over the years, and there's nothing more satisfying than seeing their smiling faces. 
If you have any questions about breast implants, contact us today to schedule a consultation with Dr. Ayoub by calling (402) 829-6384.
---