7 Common Liposuction Treatment Areas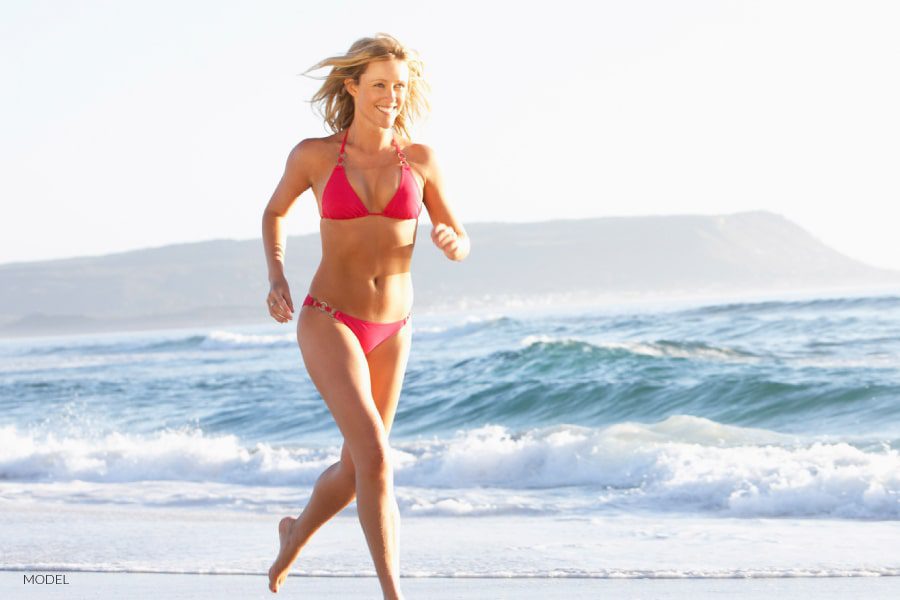 Since liposuction has been around for many years, the procedure has been performed on virtually every area of the human body. However, patients in Omaha generally have a few specific places they want to target to get rid of their unwanted fat. The great thing about liposuction is it's easy to target these areas and give patients the results they desire. For patients considering liposuction, here are the common areas Dr. Ayoub treats.
Thighs
Liposuction can be performed on the inner thighs, the outer thighs, and even the anterior thighs. Patients generally want liposuction on their thighs if they touch while standing. Eliminating the fat in this area can help people feel better about their body. Other people in Omaha go through the procedure to remove a small amount of fat in the area to produce the right amount of curve.
Waist
Performing liposuction on the waist can get rid of those unwanted "love handles." The waist area can also include the flanks and hips, which typically store fat that's difficult to burn off. Since the skin in this area is very elastic, liposuction is usually very effective.
Abdomen
The abdomen is one of the first areas patients in Omaha think of when they consider liposuction. The results are usually very significant and can give patients a more toned and tight stomach area. Dr. Ayoub will closely examine the area to determine whether liposuction is the best option as opposed to a tummy tuck or another procedure.
Buttocks
Some patients ask for liposuction in their buttocks. While Dr. Ayoub can perform liposuction in this area upon the patient's request, it's generally only for people who want a flat-looking appearance. Liposuction on the buttocks won't make it look toned, but it can definitely reduce the amount of fat in the area.

We Are Here To Help!
If you want more information or have any questions, here is how you can get some answers.
Arms
Extra fat in the arms becomes more common as people get older. Liposuction is sometimes combined with an arm lift to ensure there is no excess skin that's visible. Many times, though, liposuction on its own is a perfect solution for toning up arms.
Chest
Liposuction in the chest area is more common for men in Omaha rather than women. The reason is that there are specific procedures for women that address the chest area. Men tend to lose muscle mass in the chest as they age, which can create some excess skin and fat. Liposuction has proven to be an effective procedure to tighten up the area and revive a youthful appearance.
Back
Back rolls are common in both men and women. They can make fitting into clothing difficult, but liposuction is a great option since the skin on the back is very thick. It can be challenging to reduce the fat in this area by dieting and exercising alone, so Dr. Ayoub is here to help.
Westfield Plastic Surgery Center is here to help patients in Omaha reduce fat in various areas of their body by sculpting it to meet their aesthetic goals. Patients have many options when it comes to liposuction or even a combination of procedures. With the guidance and expertise of Dr. Ayoub, our patients are always in good hands and leave our office satisfied with their appearance.
Be sure to contact us at (402) 829-6384 today to set up a consultation and learn more about the areas of your body that could benefit from liposuction.
---