What Is A Lollipop Scar And How Can I Avoid Getting It?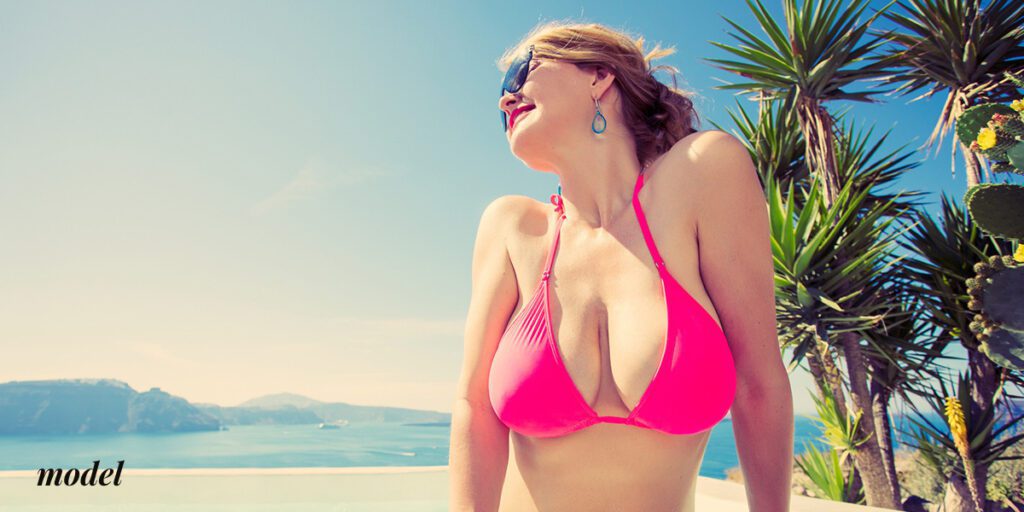 Breast lifts (mastopexy) can be life-changing for women in Omaha with sagging breasts, but they do not fall under the "one size fits all" category. Because every woman is unique, the techniques used by plastic surgeons for breast lifts will vary depending on a variety of factors. The general idea, however, remains the same:
Breasts are repositioned higher on the chest
Sagging nipples are moved up to their idea position
Breasts are manipulated to become more firm and shapely
Some breasts lose their firmness and shape after a woman becomes a mother, while other breasts are affected after a significant weight loss. In other situations, simple genetics come into play and women are just born with breasts that are a big saggy. All of these situations are completely normal.
Depending on the type of incision your plastic surgeon in Omaha makes, you may be left with what is called a "lollipop scar." With a lollipop incision, the surgeon circles the areola and then continues downward in a straight line. For some women, the idea of having a scar down the bottom half of the breast can be very unappealing, but it may just be necessary to achieve optimal breast lift results.

We Are Here To Help!
If you want more information or have any questions, here is how you can get some answers.
Is there Any Way to Avoid a Lollipop Scar After a Breast Lift?
If your surgeon decides to do a lollipop incision, there is a likely a good reason behind his or her choice. That is because the incision is based on your breasts and how much needs to be lifted.
For breasts that need the most lifting, surgeons will usually do an anchor incision, which is done almost the same way as the lollipop incision. However, once the incision gets to the bottom of the breast, it continues along the crease of the breast for added support.
On the other end of the spectrum, doctors may perform a periareolar incision for women who only need minimal lift. For this, an incision is made only around the areola.
The lollipop incision is considered to be the "happy medium" of the three incision types, as it provides moderate lift without having to continue around the crease of the breast like the anchor incision. Your doctor does not want to leave you with a lollipop scar, but if it is the only way to lift your breasts into the position you desire, it is a sacrifice that needs to be made.
During your breast lift consultation in Omaha, do not be shy about asking questions and voicing your scar concerns. Ask your doctor about the type of incision they plan on performing and whether or not you may be a candidate for the periareolar incision. If a lollipop incision is simply necessary to achieve the results you are looking for, ask your doctor how you can minimize any potential scarring and get a look that is as aesthetically pleasing as possible.
Ready to learn more about getting a breast lift? Schedule your complimentary consultation with Dr. Ayoub at Westfield Plastic Surgery Center in Omaha by calling (402) 829-6384
---