Should I Lose Weight Before My Tummy Tuck?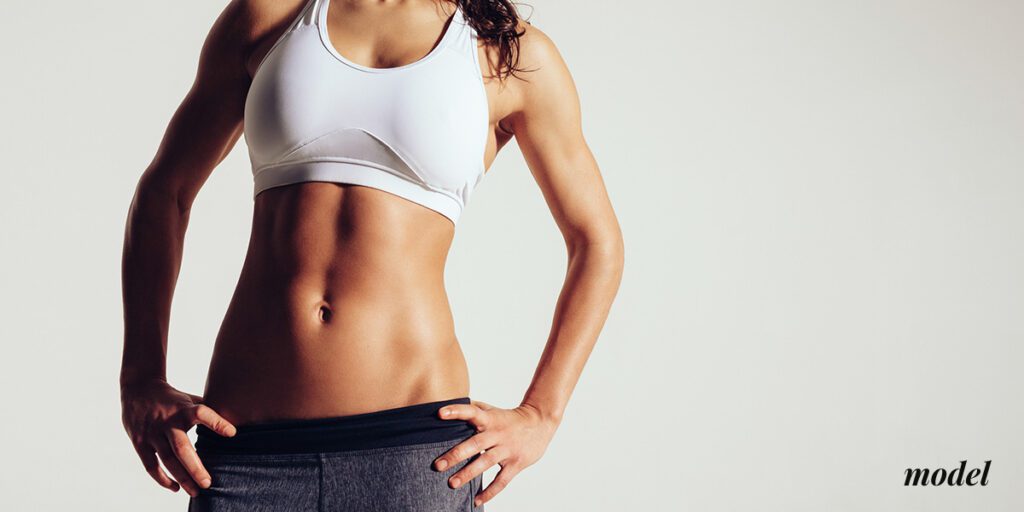 Many Omaha women and men are hoping for a tighter, more contoured abdomen. And for those who have been doing stomach crunches but still can't get rid of excess fat and skin, a tummy tuck just might be the right procedure for them. But what is a tummy tuck, and is the procedure right for you? Should you lose all the weight you want to lose before a tummy tuck, or is it okay to have the procedure during your weight loss process? Read on; because Omaha Dr. Ayoub of Westfield Plastic Surgery Center is here to answer all your tummy tuck questions.
What is a Tummy Tuck?
A tummy tuck, or abdominoplasty, is a plastic surgery procedure of the abdomen. During a tummy tuck, an incision is made hip to hip, and excess skin and fat above and below the belly button is removed. If separated, which is common after pregnancy, the abdominal muscles are stitched back together. Finally, the belly button is repositioned, and the incision is closed. The result is a firmer, sleeker abdomen that restores confidence and a sense of self-esteem to Omaha patients.
What Makes Me an Ideal Candidate for a Tummy Tuck?
To be a good candidate for a tummy tuck, you must meet several criteria, including:
Have hard to lose, stubborn excess fat and skin in your abdomen that won't go away with regular diet and exercise and/or separated abdominal muscles;
Be in your ideal weight range;
Be in general good health;
Be a non-smoker, or promise to quit smoking 2 weeks before and 2 weeks after your surgery, as smoking can complicate both the tummy tuck procedure and recovery process;
Have ample time off to recover from your tummy tuck; and
Be in good psychological health and have realistic expectations for your procedure.

We Are Here To Help!
If you want more information or have any questions, here is how you can get some answers.
What If I Want to Lose More Weight After a Tummy Tuck?
Doctors like Omaha board certified plastic surgeon Dr. Ayoub will recommend that you be already in your ideal weight range before undergoing a tummy tuck procedure. The reason? To maintain your incredible results! If you have a tummy tuck too soon and then lose additional weight, especially in the abdomen, you may acquire additional excess skin in the abdominal region, and inadvertently cancel out the results of your previous procedure. If you have questions about what your weight goal should be, contact Dr. Ayoub for a consultation and discussion of realistic expectations.
Call for a Complimentary Tummy Tuck Consultation.
If you are in the Omaha area and are seeking a tighter, more firm abdomen, or have separated abdominal muscles that need to be reattached, then there's no time like today to get the tummy tuck process started. Contact Dr. Ayoub and Omaha's Westfield Plastic Surgery Center at (402) 829-6384 to schedule a free consultation. You can even use Touch MD's patient portal to discuss the procedure and get an idea of realistic results. Don't delay. Call Dr. Ayoub today.
---