Tummy Tuck Scar Visibility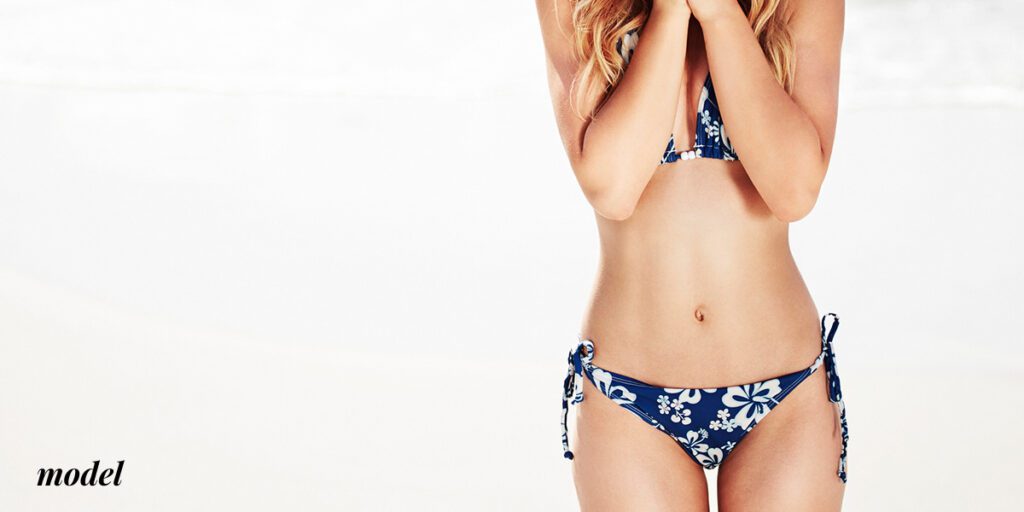 Tummy tucks (abdominoplasty) are one of the most popular plastic surgery procedures in Omaha, and for good reason — they remove excess skin and fat to leave a patient with a beautiful new flat stomach. An abdominoplasty can be a great option for those who have:
Lost a significant amount of weight
Had children and do not plan on having anymore
Noticed abdominal skin starting to sag as they have aged
In a tummy tuck, a long horizontal incision is made across the lower abdomen, extra skin and fat is removed, and abdominal muscles are tightened. Dr. Ayoub, a plastic surgeon in Omaha, makes sure he carefully closes the incision to promote healing and minimize any potential scarring.
That does not mean, however, that patients do not worry about tummy tuck scars. It is natural to be concerned about scarring, especially when you are undergoing an elective surgery that is supposed to make you look better.
Are Tummy Tuck Scars Really Obvious?
One thing many tummy tuck patients look forward to after recovery is finally being able to wear a bikini in public; after years of dealing with loose or sagging abdominal skin, they are ready to show off their mid-section in a cute bathing suit. But will the tummy tuck scar be very visible? Will you even be able to wear that bikini you've had hanging in your closet for so long?
The short answer? You are going to be pleased with how discreet your tummy tuck scar is. And you shouldn't have any problems wearing a bikini at the beach this summer.

We Are Here To Help!
If you want more information or have any questions, here is how you can get some answers.
The horizontal incision should be made below the panty line, as low as your doctor feels comfortable with. If you have concerns about where the incision will be made and the location of the scar afterwards, talk to your plastic surgeon about it before the surgery and on the day of the surgery. Make it abundantly clear that you want to ensure your scar will be placed as low a possible.
If you only have a small amount of excess skin or fat, or have developed a fat deposit under the belly button, you may be a good candidate for a mini tummy tuck — which also requires a smaller incision, and thus, a smaller scar. Be sure to ask your plastic surgeon in Omaha about that option during your initial consultation.
You can take a look at the "Before and After" tummy tuck photos from Westfield Plastic Surgery Center to get a better idea of the results you can expect, and the placement of the scar. In photos where patients are wearing panties, notice how you cannot see any kind of visible scar.
Interested in learning more about tummy tucks, and whether you could benefit from one?
Schedule your complimentary consultation with Dr. Ayoub at Westfield Plastic Surgery Center in Omaha by calling (402) 829-6384
---