Everything You Need to Know About Rhinoplasty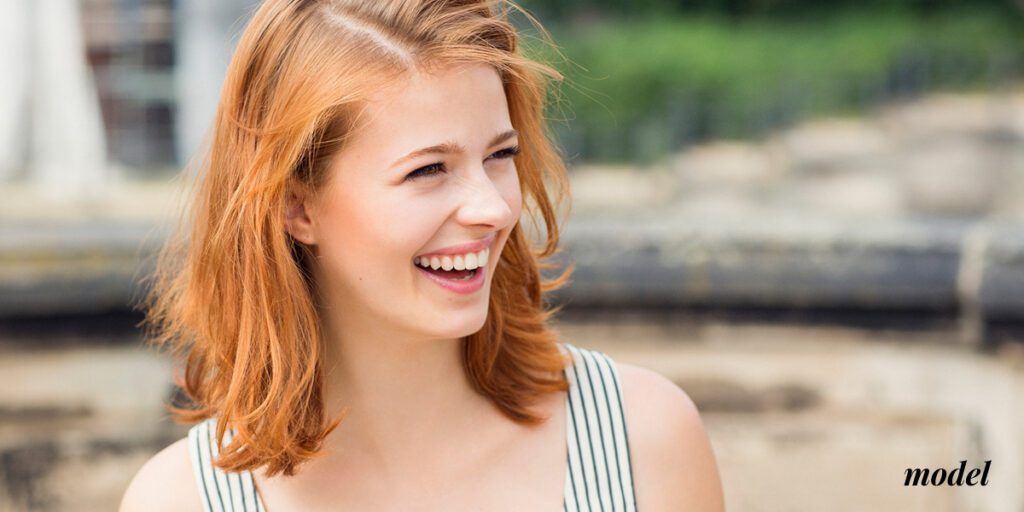 For those who are dissatisfied with the size, shape, or proportions of their nose, a procedure called rhinoplasty offers the chance for real, lasting cosmetic change. The so-called "nose job" allows you to alter the underlying structure of the nose, correcting any aesthetic issues while ensuring proportionality with your other facial features.
Before you schedule an appointment for a nose job, it would be helpful to have a little more information about what the procedure involves. Do not hesitate to contact Westfield Plastic Surgery Center in Omaha with any specific questions regarding rhinoplasty.
What Patients Should Know Before Getting a Nose Job
Expectations are critical.
You may dream of having the exact same nose as your favorite celebrity, but the realities of your bone structure may make that impossible. While the celebrity's nose may look great on their face, it could look completely inharmonious on yours.
Having the right expectations is key. When you first meet with a plastic surgeon, you will have a chance to share your aesthetic goals. By working together, your surgeon can certainly help you get a nose that looks good on you.
You will need to take some time off from school or work.
Rhinoplasty counts as a major surgery, which means you will not bounce back overnight. Instead, you will need to allow your body some time to rest and heal. On top of that, the days immediately following your surgery will bring some swelling and bruising, meaning you may not wish to be seen in public right away.
So how much time off do you need to take? Everyone's recovery timeline is a little different, but most patients are ready to resume their normal activities within ten days.
It will take some time for you to see your results.
We mentioned that, following your nose job, you might have some swelling and bruising. One implication of this is that you will not immediately get a good sense of your surgical results. In fact, it may be a month or more before you truly see the outcome of your nose job with total clarity.
This can be frustrating, especially for patients who hope for instantaneous results. Set the right expectations, and be patient with the process. Once the swelling and bruising subside, you should be very satisfied with your results.
Not everyone is a qualified rhinoplasty candidate.
The best way to verify that you qualify for a safe and successful rhinoplasty procedure is to schedule an appointment with a plastic surgeon. Generally speaking, the best candidates are those who wish to make subtle yet substantial changes to the size, shape, or structure of their nose. Additionally, the best candidates:
Do not smoke or are willing to give up smoking.
Do not have underlying health problems that would prevent them from healing.
Have consulted with a plastic surgeon to ensure they have realistic expectations about their nose job.
The results should look natural.
Patients who are dissatisfied with their nose often think they need to make radical changes, but that is seldom the case. Actually, most rhinoplasty procedures offer subtle and natural-looking results, meaning only your closest friends will even be able to tell that you have had plastic surgery.
Ideally, you will work with a surgeon who can help you ensure a nose that looks harmonious with your other facial features, which will typically involve more modest changes.
Sometimes, revision surgeries are necessary.
By choosing a board-certified surgeon with ample experience and by clearly communicating your expectations, you can maximize the odds of a satisfying result.
With that said, even when the surgery goes really well, there can sometimes be some minor issues in the healing process, requiring revision surgery to get the nose looking right. While this is not a likely outcome, it is certainly possible and is something you should be aware of as you consider getting rhinoplasty.
Additional procedures may be recommended.
One of the goals of rhinoplasty is to bring greater harmony to your facial features, but sometimes, a nose job alone is insufficient to achieve this goal. To make certain you get the look you are after, your plastic surgeon may suggest that you pair your nose job with other procedures, such as chin implants or a brow lift. Be ready to entertain the possibility of having multiple cosmetic procedures at once.
Choosing the right surgeon is crucial.
The most important decision you will make during this entire process is which surgeon to use. Always be sure you select a board-certified plastic surgeon, which ensures that your surgeon has all the necessary skills and experience. Seek a surgeon who gives you confidence in the procedure, answering your questions, and helping you set appropriate expectations.
Get More Answers to Your Rhinoplasty Questions
If you have additional questions about what it is like to get a nose job or wish to find out more about your eligibility, we invite you to schedule a consultation with Dr. Ayoub. Make your appointment by contacting Westfield Plastic Surgery Center in Omaha.
---