Will a Tummy Tuck Improve My Stretch Marks?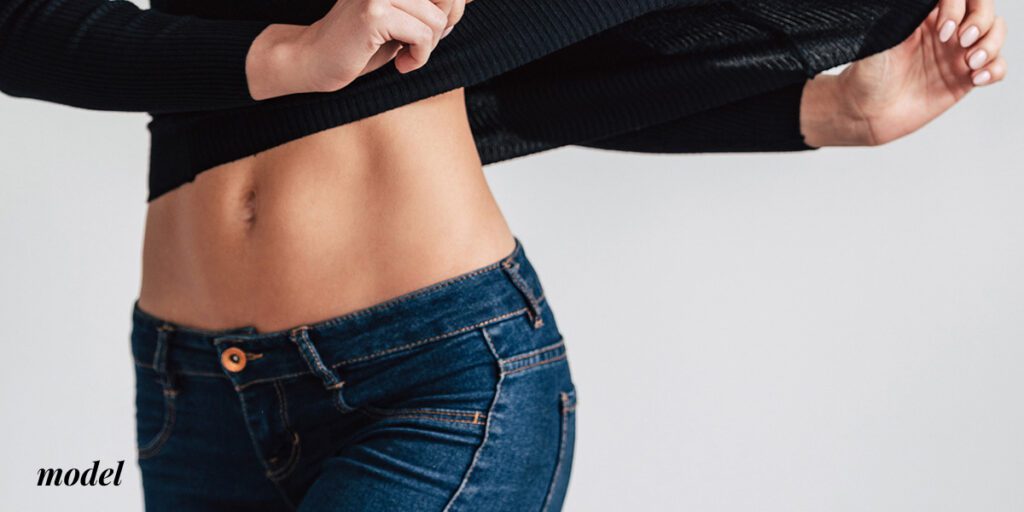 Stretch marks are normally the result of more significant weight gain, normally as a result of pregnancy. Many Omaha patients who have stretch marks also have other reasons for a tummy tuck such as:
Separated abdominal muscles
Loose skin
Some fat deposits
While stretch marks alone are not a reason to pursue a tummy tuck, patients who have stretch marks as well as one of the above conditions would definitely benefit from a tummy tuck.
How Does a Tummy Tuck Improve Stretch Marks?
The main purpose of a tummy tuck is to remove the extra loose skin that conceals your abdomen. Omaha patients who have stretch marks on their stomach and hips can benefit from a tummy tuck if their plastic surgeon carefully plans the incision to include the section of skin with stretch marks.
The degree of improvement depends on the severity and location of the stretch marks. Patients with stretch marks around their abdomen, especially lower abdomen, improve more than patients who have stretch marks on their sides.

We Are Here To Help!
If you want more information or have any questions, here is how you can get some answers.
When to Consider a Body Lift
A body lift is a 360 degree removal of sagging skin. Omaha patients with stretch marks and loose skin that extends beyond their abdomen and to their back and hips are better candidates for a body lift because:
The entire area from front to back is improved.
Many patients develop stretch marks on the sides of their abdomen, which are not addressed by a tummy tuck.
Loose skin on the hips and back are removed for a balanced appearance.
While body lifts are often associated with massive weight loss patients, this procedure can significantly improve the appearance of any patient who has loose skin in multiple areas of their lower body.
To schedule your complimentary tummy tuck consultation, call Westfield Plastic Surgery Center at (402) 829-6384.
---