Why Are Surgical Bras Necessary After A Breast Augmentation?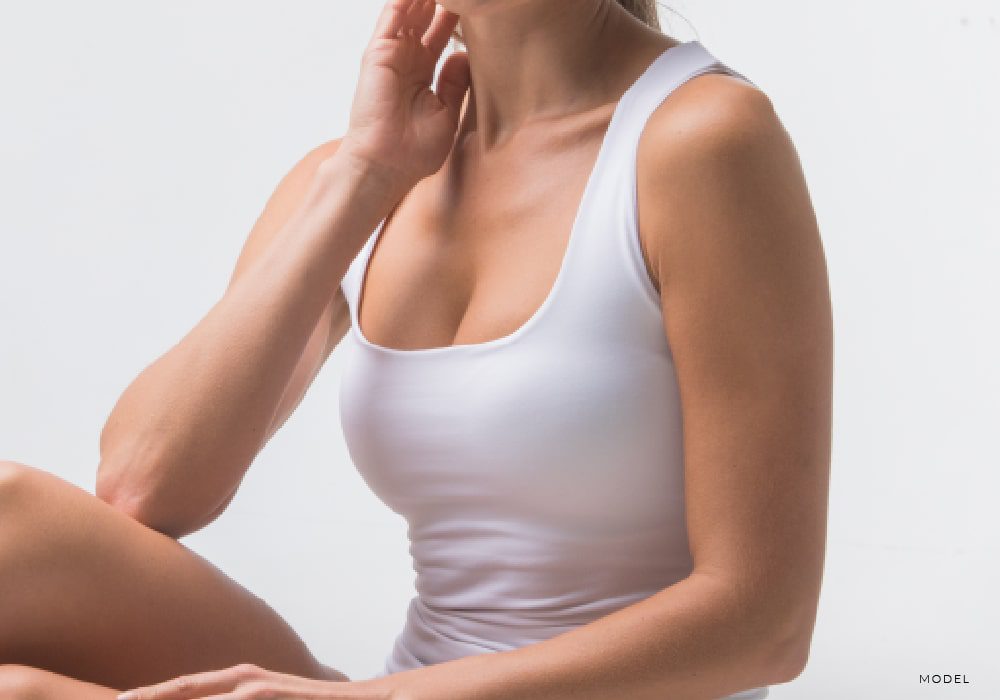 It will take time for you to heal from your breast augmentation completely, but there are some things that can help you along your road to recovery. One of the best ways to reduce swelling and keep you surgical site from moving is a surgical bra.
Many patients who come to my Omaha practice ask me what they can do to improve their results and reduce healing time. I recommend that my patients keep their surgical bra on as much as possible for first two weeks after their surgery. This will keep swelling and bruising down to a minimum, making your healing faster and much more comfortable.
What is a Surgical Bra?
A surgical bra is designed to help support your breasts as you recover from your breast augmentation. I will discuss this as part of your post-operative instructions and help you choose the right surgical bra to:
Prevent scar tissue from forming.
Hold implants in the current position.
Help skin to adhere to the new shape of your breasts.
For the first few weeks of healing you will need a bra with some compression, but not too much. After that you can switch this surgical bra for one without compression or sports bra.

We Are Here To Help!
If you want more information or have any questions, here is how you can get some answers.
Bras You Can Wear During Your Recovery
Although it is tempting to wear a beautiful new bra after your breast augmentation, it's best to wait until a few months after your surgery. Bras that can be worn during this time include:
Sports bras that open in the front.
Knit surgical bra that opens in the front.
The key to any bra that you wear during this time is that it provides you with support and opens in the front to avoid stretching or moving your breasts as you recover.
How to Choose the Right Size Bra
To find the right bra size for you after breast augmentation is to talk about it. I am happy to spend time helping my patients choose a bra that gives the right amount of support and compression to speed your recovery.
To learn more about breast augmentation, contact our Omaha office at (402) 829-6384 to schedule your consultation.
---