Everything You Need to Know About Under-Eye Fillers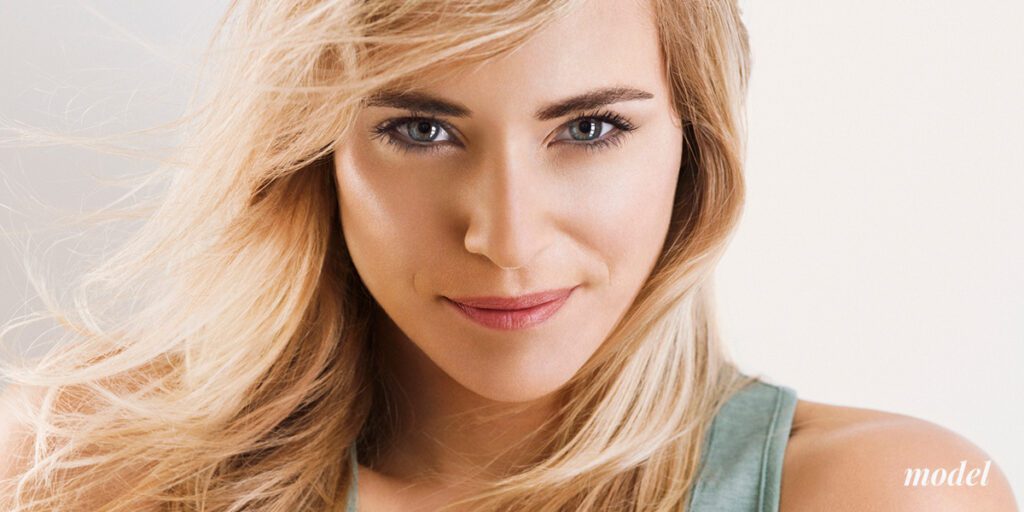 Skin volume and elasticity decrease with age leaving wrinkles or grooves beneath the eyes that can make you look older or seem tired when you are not. While collagen-boosting skin care products may give you some improvement, under-eye dermal fillers are a safe, nonsurgical approach that works. The fillers stimulate collagen and help your skin look more youthful and refreshed.
What Are Under-Eye Fillers?
Under-eye fillers are a cosmetic treatment to temporarily reduce skin wrinkles, dark circles, or deep grooves beneath the eyes. The fillers contain synthetic hyaluronic acid, a water-retaining substance that increases skin elasticity and volume. Plastic surgeons skillfully use dermal fillers to customize a nonsurgical treatment plan that plumps the skin around your eyes and helps you look refreshed.
What Do These Injectable Fillers Treat?
Injectable fillers help your skin look smoother, fuller, and more youthful. A plastic surgeon can use dermal fillers to resolve various concerns about the skin beneath your eyes, including:
Dark circles or shadows
Indentations
Puffiness
Volume loss
Dermal fillers will not correct hyperpigmentation, enlarged pores, or uneven skin tone or texture.
What Are the Types of Under-Eye Fillers?
Dysport® and Restylane® are two widely used brands of hyaluronic-acid dermal fillers that a specialist may use beneath your eyes. Your doctor will determine which brand and formula meet your aesthetic goals and needs.
Are Injectable Fillers Safe?
Injectable fillers administered by a trained, certified specialist are safe. Dermal fillers contain hyaluronic acid, which is safe and effective for skin treatment for these reasons:
It naturally occurs in the human body to hydrate your skin and joints.
It is easy to perform a skin test before your procedure to ensure that you are not sensitive to the product.
The International Journal of Toxicology confirms that hyaluronic acid does not cause significant adverse reactions and is safe for cosmetic use.
Are You a Candidate for Injectable Fillers?
Most people are candidates for injectable fillers. You can schedule a consultation with a plastic surgeon to review your medical history and discuss your aesthetic goals. In most cases, you are a candidate if the following is true:
You need minimal, nonsurgical treatment to achieve your goals.
You are in good overall health.
You do not smoke.
You understand that the results are temporary and have realistic expectations about how dermal fillers will improve your appearance.
How Do Under-Eye Fillers Work?
Under-eye fillers work by injecting hyaluronic-based dermal fillers into your skin to add volume and increase smoothness. The procedure takes about 15 minutes and includes these steps:
Cleaning your skin
Applying a topical numbing cream to your skin if desired
Identifying and marking precise areas for injections
Making quick tiny injections of dermal filler
What Can You Expect After Getting Under-Eye Fillers?
After getting under-eye fillers, you will have no downtime and can resume your usual activities, including work. Dermal fillers do not limit muscle movement, so your range of facial expressions will be intact.
You can minimize swelling or bruising with these precautions:
Apply cold packs to your skin
Avoid touching the skin beneath your eyes
Avoid rubbing your eyes
Wait until the next day before applying eye makeup
Avoid strenuous activity for 24 to 48 hours
When Will You See the Results of Under-Eye Fillers?
Under-eye fillers immediately add volume to your skin, but you will experience initial mild swelling and bruising. Results will be more noticeable with icing and after the swelling subsides in a few days.
How Long Do Injectable Fillers Last?
Injectable fillers can last six to 18 months, depending on the filler type. Your body gradually metabolizes hyaluronic acid, so your doctor must replenish it to maintain your aesthetic preferences.
How Do Dermal Fillers and BOTOX® Compare?
Dermal fillers are a hyaluronic acid-based treatment for volumizing skin and minimizing wrinkles. BOTOX® is a botulinum toxin type A injection for wrinkles that result from facial expressions that cause repeated muscle contraction, such as smiling, frowning, or squinting. Botox minimizes muscle contraction to reduce wrinkles, while dermal fillers add volume to your skin.
Can You Dissolve Injectable Fillers?
If you have concerns about existing injectable fillers, please do not try to dissolve the fillers at home. A board-certified specialist can examine your skin and explain your options for resolving your concerns. We encourage you to consult with a board-certified plastic surgeon before getting dermal fillers to ensure you receive safe, reliable care.
Get Great Results With Under-Eye Fillers
Dr. Ayoub of Westfield Plastic Surgery Center in Omaha is a board-certified plastic surgeon who achieves safe, predictable results with under-eye fillers. During a consultation, he will listen to your aesthetic goals and explain which treatment options can help you achieve them. Learn more about injectable fillers and what they can do for you.
---