Omaha Breast Augmentation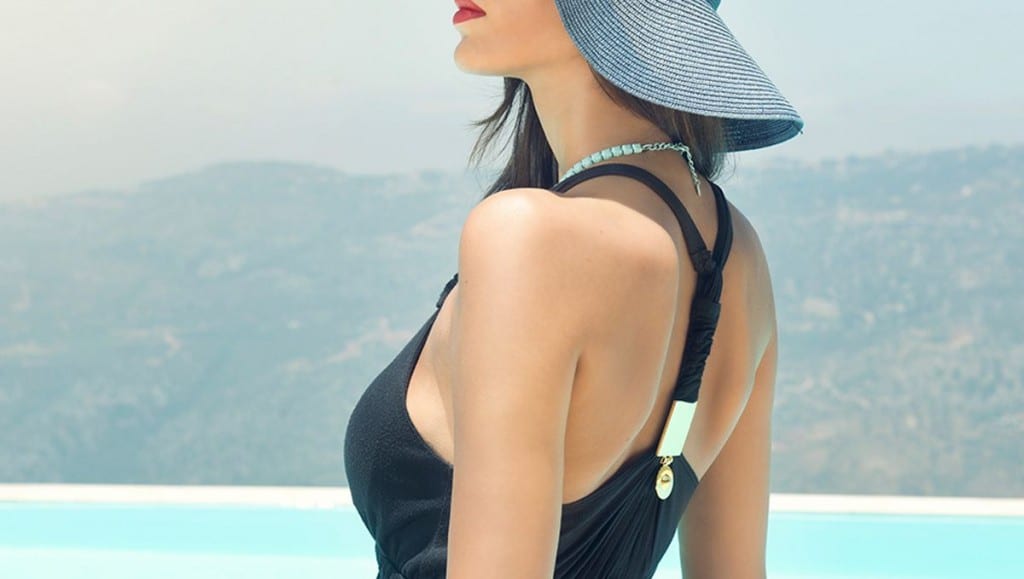 Breast augmentation is a surgical procedure to enhance the natural look of a woman's breasts with either saline or silicone implants after her breasts have completely matured. A breast lift is usually combined with a breast augmentation to correct sagging and achieve the best possible results for patients. The results of breast augmentations are very gratifying and often restore a woman's self-esteem and image.*
What Can Breast Augmentation Correct?
Many women choose breast augmentation to restore the volume of their breasts or enhance the size of smaller breasts. Common reasons for patients to come in for a breast augmentation include:
Size changes after pregnancy.
Substantial loss in breast volume after pregnancy.
Hereditary problems that limit breast development (tuberous breasts).
Asymmetrical breasts.
Westfield Plastic Surgery Center in Omaha can correct these problems by guiding patients to implants that will balance with their bodies and the anatomy of their chest.*
What Will Happen During My Consultation?
Dr. Ayoub values spending the time to educate patients in Omaha about their options for implants and what will work best for their bodies. Dr. Ayoub will provide you with the information you need to find the correct size, profile, and type of implant during a consultation by:
Examining your breasts and thoughtfully listening to your concerns.
Measuring the length and width of your chest to determine a proportional size.
Taking high-definition photos to create a 3D simulation using Vectra 3D breast imaging.
Reviewing various implant sizes and shapes using 3D simulation to find the ideal breast size and shape for your body type.
Trying on different sizes using a specialized sports bra for a better understanding of how your breasts would look after surgery.
Discussing expectations and how surgical results may differ from the computer program.
During your consultation, Dr. Ayoub will develop his approach to your breast augmentation surgery by discussing not only the type and size of implants that suit your body but the best incision for the procedure. Although both saline and silicone are safe and FDA-approved, Dr. Ayoub prefers silicone implants for most patients because they most closely resemble your natural breast tissue and are harder to detect.

Our Approach To Breast Augmentation
Dr. Ayoub has performed breast augmentation as a board-certified plastic surgeon for nearly 15 years. His approach is based on educating and spending time with Omaha patients to arrive at the best possible outcome, using TouchMD as a resource for patients to access information about their procedure and review information from their consultation.
Types of Incisions
Breast augmentation patients are frequently concerned about scarring from their procedure. Dr. Ayoub carefully evaluates your breast anatomy to select an incision to minimize the potential for scarring and conceal any visible scar in the natural fold of your breasts. The four types of incisions that Dr. Ayoub specializes in are:
Inframammary fold: under the breast
Periareolar: around the nipple
Trans-axillary: under the armpit
Trans-umbilical breast augmentation: through the navel
After performing the incision, Dr. Ayoub with then place the implants under the pectoralis muscle or directly under the breast tissue, depending on the patient's anatomy and desired result.
What Will Happen During My Breast Augmentation?
Your breast augmentation surgery will be scheduled at a certified outpatient surgery center. Before your surgery, a trained anesthesiologist will administer general anesthesia and Dr. Ayoub will begin the operation after the anesthesia has taken full effect. During your procedure Dr. Ayoub will:
Make an incision to access your breast tissue.
Create a pocket for your implant.
Place the implant either under the muscle or directly under the breast tissue.
Close the incision to reduce scarring.
When you wake up, you will be in the recovery room and require some time to rest before you can return home. Most patients can go home on the same day and will begin to notice a reduction in pain and discomfort 48 hours after surgery.*
To schedule a complimentary breast augmentation consultation, call Westfield Plastic Surgery's Omaha office at 402.829.6384.