Tummy Tuck Omaha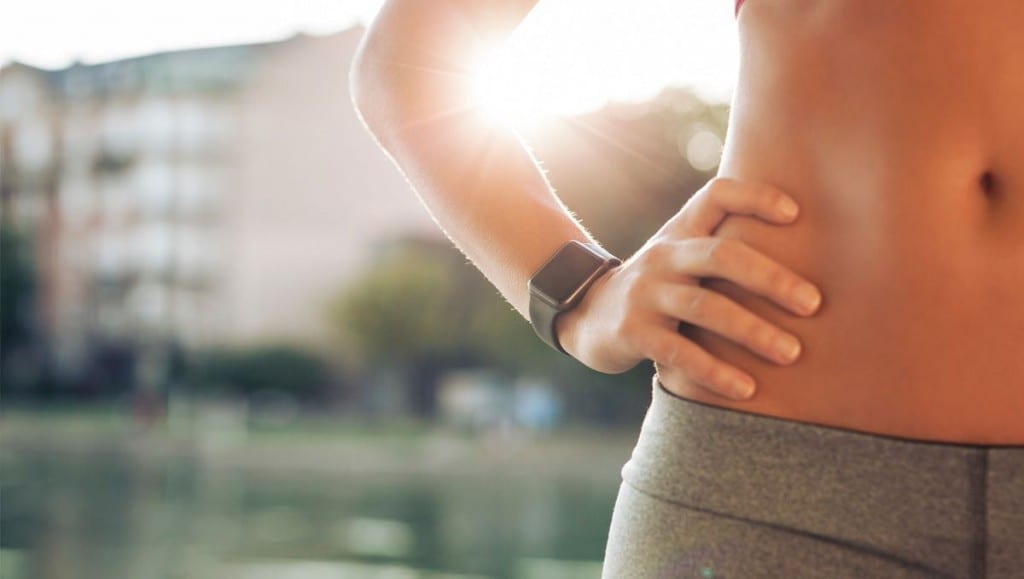 Dr. Ayoub performs tummy tuck surgery, on patients in Omaha with excess skin and fat as well as loose or separated abdominal muscles. Dr. Ayoub recommends a tummy tuck for:
People who have lost a significant amount weight.
Women who do not intend to have more children.
Older patients who have excess sagging skin around their abdomen.
A tummy tuck can improve your overall body contour by removing skin and a small amount of fat as well as tightening your abdominal muscles.*
Abdominal Separation (Diastasis Recti)
Abdominal separation, or diastasis recti, is a common problem experienced by many women after the birth of their children. The strain of pregnancy weight, or sometimes labor, can cause your abdominal muscles to separate and project more than usual. Tightening and reattaching these muscles are part of Dr. Ayoub's comprehensive tummy tuck surgery and will be discussed during your consultation.
Choosing the Right Procedure
Most Omaha patients are familiar with a traditional tummy tuck surgery that reduces skin and fat above and below the belly button. The incision for a traditional tummy tuck surgery extends hip to hip to reveal the underlying abdominal muscles and remove skin.
Mini Tummy Tuck
A mini tummy tuck, is done through a smaller incision and only addresses the area below the belly button. This type of tummy tuck is ideal for Omaha patients who have:
Little excess skin and fat.
Diastasis recti: separated abdominal muscles.
Developed a fat deposit under their belly button, common in older women or women who have had children.
The mini tummy tuck will not reposition your belly button and is only recommended for certain patients.
Panniculectomy
Omaha patients who were obese and have drastically reduced their body weight will require a panniculectomy to reduce skin and fat. Unlike a tummy tuck, a panniculectomy only reduces excess skin and fat that often hangs over the groin or thighs of patients. This procedure does not move the belly button or tighten the abdominal wall.
Your Tummy Tuck Consultation
Dr. Ayoub is a board-certified plastic surgeon with nearly 15 years of experience performing tummy tucks. During your consultation he will:
Perform a comprehensive examination and listen to your concerns about problem areas.
Discuss different approaches to your tummy tuck.
Outline the benefits, cost, and risks of this procedure.
Explain possible results using TouchMD's patient portal.
After your consultation, you will have access to TouchMD's patient portal to review information about the procedure and your consultation. Dr. Ayoub encourages you to ask any questions about your procedure and takes as much time as needed to answer and explain every detail fully.
What Will Happen During the Tummy Tuck?
In preparation for your tummy tuck, you should be at your ideal weight range and have the time to recover properly from surgery. On the day of surgery, you will meet Dr. Ayoub at a local outpatient hospital and be prepared for surgery using anesthesia to make you comfortable. Afterward, Dr. Ayoub will:
Make a long horizontal incision across your lower abdomen.
Reduce excess skin and fat from your abdomen.
Perform a corset abdominal musculature tightening to centralize your abdominal muscles.
Carefully close the incision to minimize scarring and promote healing.
After your surgery, you will have time to recover and Dr. Ayoub will check to see that you are doing well after surgery. Most patients can return home the same day as the procedure.*
Recovery
As part of your recovery process, you will be wearing a compression garment when you leave the hospital. This garment will support your abdominal muscles as you heal and reduce swelling for the first 3-6 weeks following your surgery. Dr. Ayoub will check your healing one week after your procedure as well as six weeks after the procedure. The entire recovery period for your tummy tuck will take between 4-6 weeks, but your scar will continue to heal for a few months after.*
For a tighter abdomen, call Westfield Plastic Surgery's Omaha office at 402.829.6384 to schedule your complimentary tummy tuck consultation.