Choosing the Right Implants For Your Body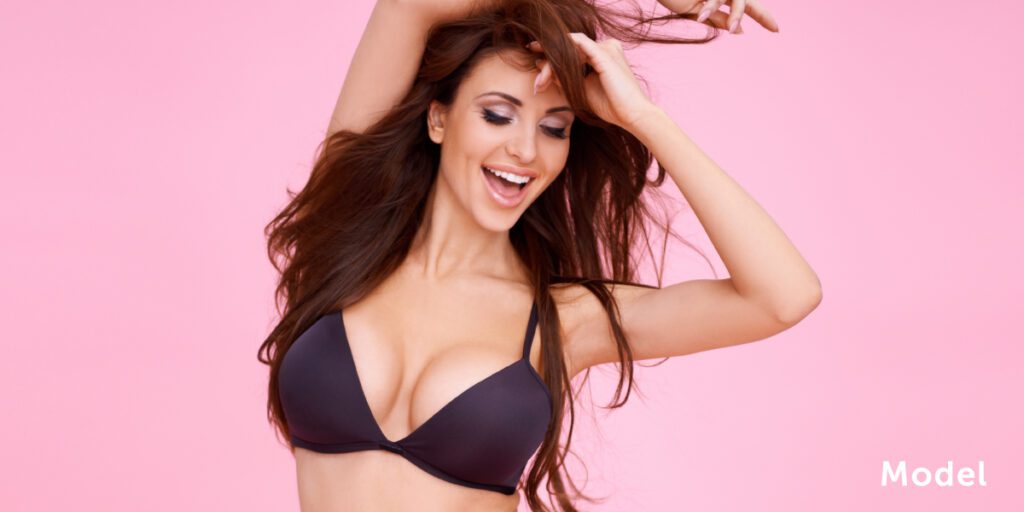 When it comes to getting a breast augmentation, many Omaha women come to Dr. Ayoub of Westfield Plastic Surgery with the same question – "How do I know what type of breast implants are right for me and my body?" This can be a tricky question for Dr. Ayoub to answer. Every single one of his breast implants patients is unique, and they each have different wants and desires for their surgeries – not to mention different body shapes. The easiest way that Dr. Ayoub can help you determine which breast implants are right for you is to walk you through a series of questions that guide you to the right implant type, size, shape and profile for your unique situation.
Should I Get Silicone or Saline Breast Implants?
Both silicone and saline breast implants are safe for Omaha women. Silicone breast implants are filled with a silicone gel, while saline implants have a silicone gel shell and are filled with a saline solution. Most women choose silicone breast implants because they have a more natural shape and feel. However, women who want rounder breasts often opt for saline breast implants. The choice is completely yours.
What Size Breast Implants Should I Get?
Often, Omaha women come to see Dr. Ayoub for their initial consultation convinced that they want to be a particular cup size. But, bra sizes can be different from brand to brand, and having your heart set on a certain cup size might not get you the final results that you actually desire. Dr. Ayoub prefers it when his patients bring in photographs or magazine clippings showing women who have the size bust they want to match. By seeing these realistic photos, Dr. Ayoub is able to better provide his Omaha patients with the best size of breast implants for their unique cases.

We Are Here To Help!
If you want more information or have any questions, here is how you can get some answers.
What Breast Implants Shape Should I Choose?
In addition to choosing your breast implants type and size, you'll also need to choose a breast implants shape. Breast implants come in two shapes: round and teardrop. Which shape you will choose will all depend on the results that you are trying to achieve. If you desire breasts that are fuller and have more cleavage, Dr. Ayoub will likely guide you to round breast implants. However, if you are hoping for a bigger breast size, but more natural look, Dr. Ayoub will suggest teardrop breast implants.
What Is a Breast Implant Profile, and How Do I Choose the One that is Best for Me?
A final aspect of breast implants that you will need to decide upon is the breast implants profile. This term refers to how far the breast implant sticks out. There are three breast implant profile types: a low profile implant, which sticks out the least; a medium profile implant which sticks out more than a low profile implant, but less than a high profile implant; and a high profile implant, which sticks out the most. Just as with choosing a breast implant size, choosing a breast implant profile is easiest when you show Dr. Ayoub photos of what you want your augmented breasts to look like.
Making Decisions Alongside Dr. Ayoub
When you come to Westfield Plastic Surgery for an Omaha breast implants consultation, Dr. Ayoub will explain the breast augmentation process to you, and walk you through all the steps of choosing breast implants that are ideal for your body and your desired look.
To schedule a free consultation with him today, call (402) 829-6384.
---